Trump says he'll probably kill US trade pact with Canada & Mexico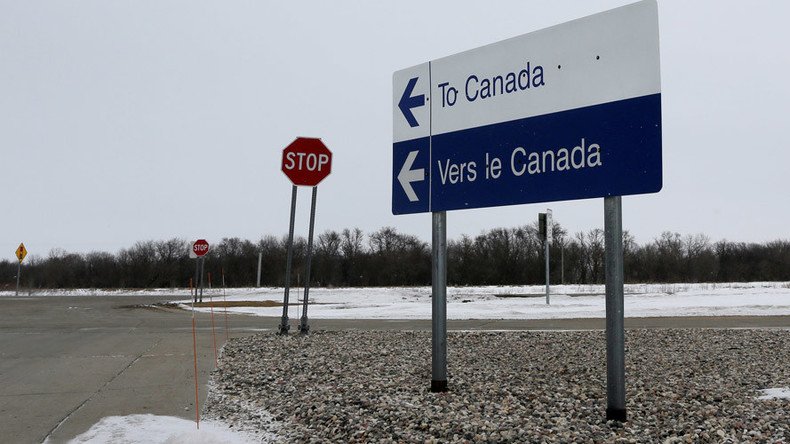 US President Donald Trump has warned he might scrap the North American Free Trade Agreement (NAFTA) with Mexico and Canada as the sides can't compromise on the 23-year-old pact.
"Personally, I don't think we can make a deal. I think we'll probably end up terminating NAFTA at some point," Trump said at a political rally in Phoenix, Arizona.
He suggested a termination might help jump-start the negotiations, saying "I personally don't think you can make a deal without a termination."
Mexican Foreign Minister Luis Videgaray tweeted after Trump's comments: "No surprises: we're already in a negotiation. Mexico will remain at the table with serenity, firmness and with the national interest ahead."
Sin sorpresas: ya estamos en una negociación. México seguirá en la mesa con serenidad, firmeza y el interés nacional por delante.

— Luis Videgaray Caso (@LVidegaray) August 23, 2017
The United States, Canada, and Mexico signed NAFTA in 1994. The agreement covers trade between the three countries, with a fundamental principle of elimination of tariffs across North America.
NAFTA has been heavily criticized by Trump who called it the "worst deal in US history." During the presidential campaign, he promised Americans to pull the country out of "useless and unprofitable" trade pacts.
According to Trump, the deal which provides for tax-free trade between the three countries is taking vehicle plants and jobs away from the US to low-wage Mexico.
Washington aims to decrease the trade deficit and to boost market access for US manufacturing, agriculture, and services in Canada and Mexico.
Meanwhile, Mexican and Canadian officials see NAFTA as a success that needs only moderate revisions to keep up with changing economies.
The two countries are major trading partners with the United States. The Mexican economy is highly dependent on the US with nearly 80 percent of exports going to the northern neighbor.
The Canadian economy is also reliant on trade with the US with more than 75 percent of the country's exports going south of the border. However, trade relations have some stumbling points in such sectors as dairy, wine, and grains.
You can share this story on social media: