Washington imposes massive anti-dumping duties on Russian steel of almost 800%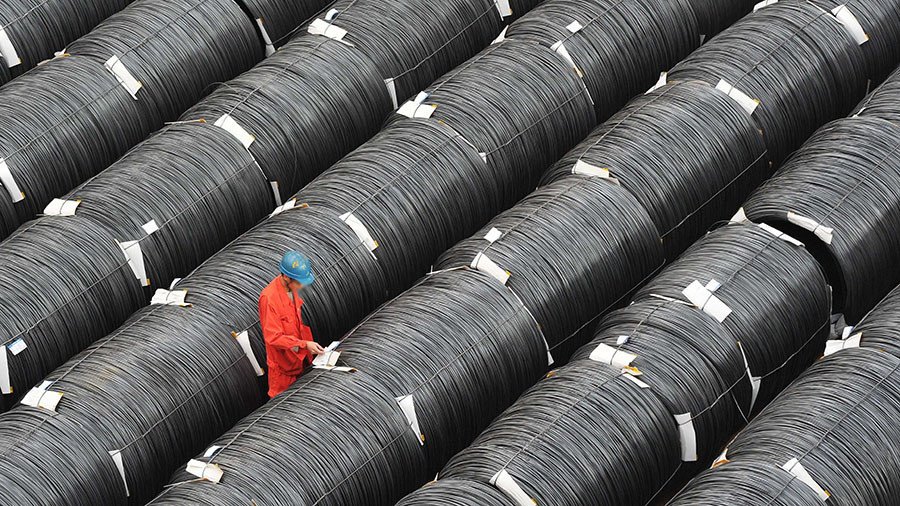 The US Commerce Department has concluded that carbon and alloy steel wire rod from Russia, Belarus, and the United Arab Emirates has been dumped on the US market at unfair prices. Russian steel faces the highest tariff of 756.93 percent.
"The United States is dedicated to free, fair, and reciprocal trade with these countries, and this case was decided strictly on a full and fair assessment of the facts. The DoC is committed to protecting US companies being hurt by foreign manufacturers that refuse to play fair," Commerce Secretary Wilbur Ross said, commenting on the final results of an anti-dumping probe this year.
According to the department, exporting companies from Russia, Belarus, and the UAE have been selling at dumping margins of up to 756.93 percent.
The agency will instruct the country's Customs and Border Protection (CBP) to collect anti-dumping duties of up to 756.93 percent on Russian imports with importers from Belarus to pay 280.02 percent tax. Duty tariffs for the UAE firms will be 84.10 percent.
"Since Commerce also found that critical circumstances exist with respect to all Russian exporters and producers, Commerce will instruct CBP to collect cash deposits retroactively on all entries of wire rod from Russia for a period beginning 90 days prior to the preliminary determinations," the Commerce Department said, pointing to September 5, 2017.
According to the agency, imports of wire rod from Belarus, Russia and the UAE in 2016 were valued at $10.4 million, $32.3 million and $7 million, respectively.
The Commerce Department stressed that enforcement of the country's trade law was a key priority for the Trump administration. So far in 2017, the agency has started 77 countervailing duty probes, an increase of 61 percent from the 48 investigations initiated in 2016.
You can share this story on social media: