Bitcoin futures to be traded on TD Ameritrade & CME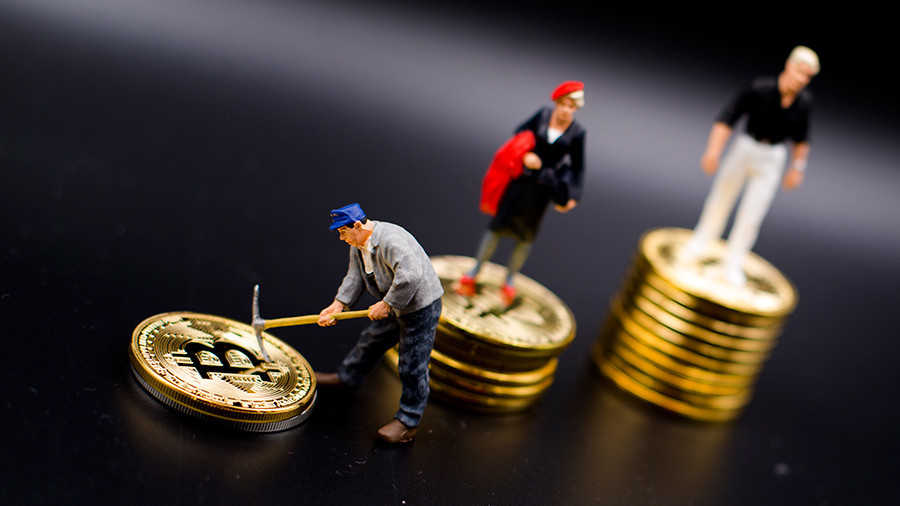 TD Ameritrade and CME are jumping into the burgeoning bitcoin futures market. The move comes on the heels of a slow, yet respectable start in the same market by the largest US options exchange company, the Cboe.
TD Ameritrade, which features the largest futures operation of any online brokerage, will allow bitcoin futures to be traded on its platform starting Monday. Another large futures trading operation, CME, will launch bitcoin futures on its own platform on Sunday, CNBC reported.
Customers who choose to come into the market will have access to contracts offered by the Chicago Board Options Exchange (Cboe) Global Markets Inc., but to trade, they must have a minimum balance in their account of $25,000, and also post margin – or collateral – equal to one-and-a-half times higher than Cboe already requires, a statement by TD Ameritrade said Friday, according to Bloomberg.
The entrance of CME into the cryptocurrency futures market is significant, because CME operates a much larger futures business than Cboe, which started trading in the futures market last week. CME's entrance in the market means that higher volumes and a higher dollar value of trading are expected.
JB Mackenzie, managing director for futures trading at TD Ameritrade, commented on TD Ameritrade's move into the futures market.
"Right now we are taking the same approach we did with the Cboe product, to wait and see how it goes," Mackenzie said, Bloomberg reported. "We want to watch that market open and become an orderly marketplace and see who the participants are in that marketplace. This is the same process we use with any new product. We want to see how the market reacts."
The initiation of futures trading this week on the Cboe has been widely seen as a turning point for bitcoin, as the cryptocurrency got slightly more respectable due to the creation of some regulation and transparency in the burgeoning cryptocurrency futures market.
The Cboe futures contract has been a modest success. However, volatility in the bitcoin cash market has not been as high this past week as it had been in weeks prior, and the spread between the cryptocurrency futures contract and the cash contract has narrowed to a little over 1.5 percent, down from more than 5 percent earlier in the week, CNBC reported.
READ MORE: Delaware allows corporations to use blockchain to create & maintain transaction records
This week the wider cryptocurrency market was worth $500 billion, making it worth more than Warren Buffett's Berkshire Hathaway holding company, Facebook and ExxonMobil.
You can share this story on social media: