Delaware allows corporations to use blockchain to create & maintain transaction records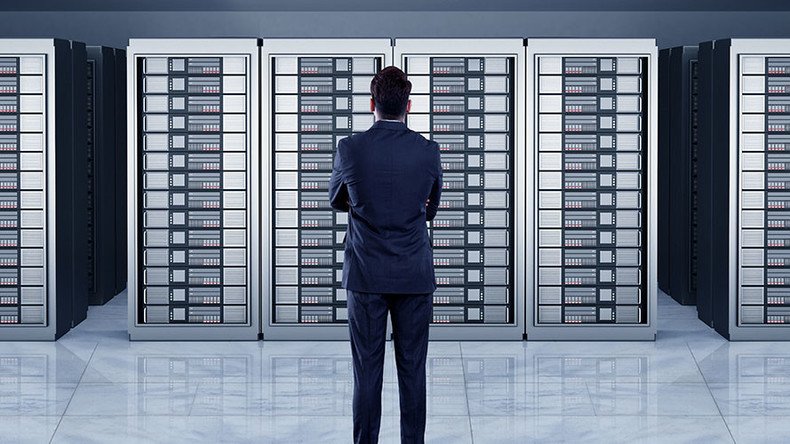 The "corporate capital of the world" has just made it legal for corporations to use blockchain technology for stock trading and record-keeping. At the same time, a digital currency trading platform has been authorized to provide clearing services.
On Friday, Delaware Governor John Carney (D) signed a bill that allows state corporations to "use networks of electronic databases (examples of which are described currently as 'distributed ledgers' or a 'blockchain') for the creation and maintenance of corporate records, including the corporation's stock ledger."
A Blockchain, also known as a distributed ledger, is a digital record of transactions between parties on a network.
Traditionally, corporations have relied on intermediaries like clearinghouses, custodians, exchanges, fiduciaries, or banks to settle transactions. Each intermediary had to verify transactions with their own ledgers, which adds time and cost to each transaction.
With the blockchain, a ledger is shared among a large group of peers who collectively record all transactions digitally and validate transactions without the need for a third party. Since the blockchain is shared among such a large number of peers, who each maintain a complete ledger with a full history of transactions, and that record is constantly being updated, it would be nearly impossible to manipulate.
Without the need for a third party, a corporation can also verify transactions anywhere in the world without the need for any fees. Transactions that would take days or even weeks with traditional ledgers can be settled in minutes with the blockchain.
Introduced in March, the bill amends the state's General Corporation Law, which is "the most advanced and flexible business formation statute in the nation," according to the state's website.
The Delaware Economic Development Office claims that nearly 1 million business entities, including more than half of all US publicly-traded companies and 60 percent of Fortune 500 companies, have made Delaware their legal home.
The new blockchain rules will go into effect by August 1, 2017.
On Monday, the US Commodity Futures Trading Commission (CFTC) announced that it unanimously approved approved digital currency-trading platform LedgerX for clearing derivatives under the Commodity Exchange Act (CEA).
"LedgerX will be authorized to provide clearing services for fully-collateralized digital currency swaps," the announcement said, adding that LedgerX "initially plans to clear bitcoin options."
Paul Chou, CEO of LedgerX, said the CFTC announcement "opens the market to a much larger customer base."
"We are seeing strong demand from institutions that previously could not participate in the bitcoin market due to compliance restrictions against unregulated venues. In particular, there is a desire for fund managers to hold financial instruments that are not correlated with the broader equity market, and digital currencies meet that need," Chou said, according to CNBC.
You can share this story on social media: