West Virginia schools to stock opioid-overdose antidote
Published time: 14 Apr, 2017 18:32
Edited time: 15 Apr, 2017 18:39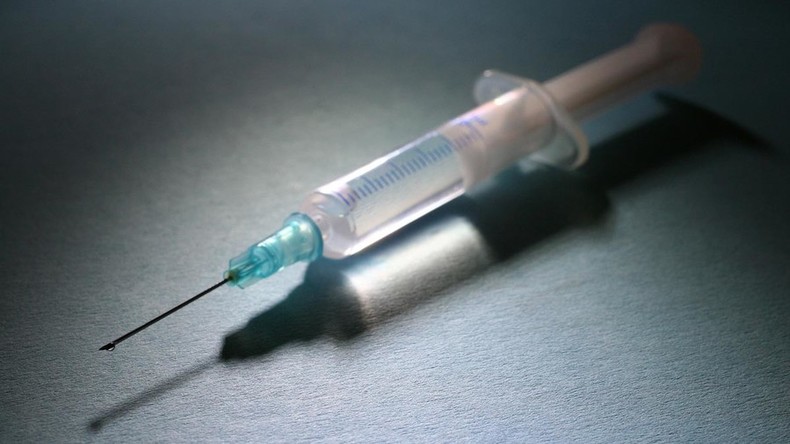 A new law will allow schools in West Virginia, a leading state for drug abuse in America, to supply an antidote to students who overdose on opioids without notifying parents.
The antidote legislation passed with ease in the state Legislature and was signed into law by Governor Jim Justice this week. The law will allow nurses and trained public and private school personnel to administer the drug to anyone at a school during regular school hours or events and functions on school property.
The law goes into effect in 90 days.
West Virginia and other states in Appalachia have been ground-zero for the current opioid epidemic in America. Nearly 850 people overdosed in the state last year, with more than 700 involving at least one opioid, such as heroin or fentanyl, AP reported.
One local government in West Virginia as far as suing prescription drug companies for flooding its area with millions of doses of opioids. Drug firms shipped nearly 800 million hydrocodone and oxycodone pills to West Virginia from 2007 to 2012, according to a December report by the Charleston Gazette-Mail.
Federal data released by the National Center for Health Statistics (NCHS) in February showed that West Virginia had the nation's highest rate of overdose deaths in 2015, at 41.5 per 100,000 deaths.
Nationwide, overdose-related fatalities have increased at a rapid pace, jumping from 38,329 in 2010 to 47,055 in 2014, then to 52,404 by 2015, a 27 percent increase in five years.
In December, the NCHS reported that drug overdoses overall doubled from 2010 to 2014.
West Virginia was also one of 17 states in which more white people died than were born in 2014, thanks in part to opioid addiction and a high suicide rate among middle-age whites in America.
A November 2015 study by a Nobel Prize-winning researcher found that white middle-aged Americans are the only first-world group of people dying faster than their counterparts in any other developed country.
Life expectancy for Americans dropped in 2015 for the first time in more than two decades, with mortality rates on the rise for the 10 leading causes of nationwide deaths.