New opioid painkiller considered too high a risk of abuse – FDA panel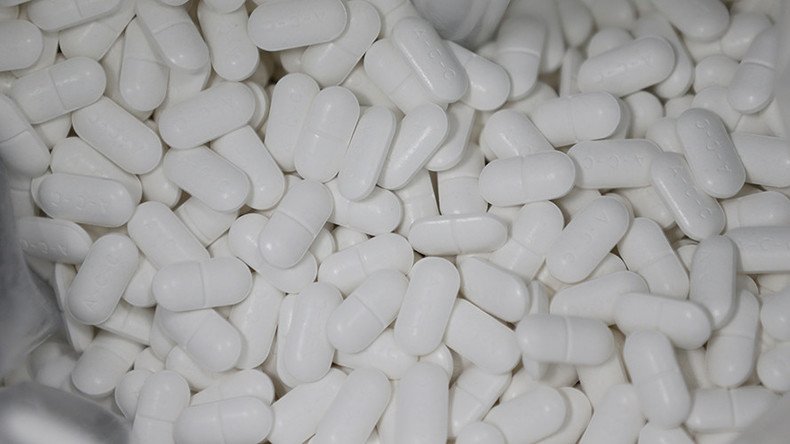 Opana ER, an opioid painkiller redesigned in 2012, still carries too high a risk of abuse despite its potential health benefits, said a joint Food and Drug Administration advisory panel. Despite its reformulation, drug users began using it intravenously.
The 27 voting members from the Drug Safety and Risk Management (DSaRM) and Anesthetic and Analgesic Drug Products (AADP) advisory committees had to evaluate Opana ER's safety compared to other products, its risk-benefit profile, and possible consequences to patients if the FDA imposed regulatory action on the drug.
In an 18-8 vote, the joint panel concluded the benefits of Opana ER did not outweigh the risks. One member abstained from voting.
"It seems clear that the abuse-deterrent characteristics of the produce have resulted in unintended consequences," said Jane Acri, chief of medications discovery and toxicology branch at the National Institute of Drug Abuse (NIDA), according to NPR. The drug was one of several opioids available for the treatment of chronic pain, so there were alternatives, Acri said.
Among the materials the FDA panel considered was survey data that showed that, among people who reported abusing Opana, the percentage who injected it roughly doubled after the reformulation, from 17 percent to 38 percent.
The panel's vote is nonbinding, but the FDA gives deference to its advisory committees.
Endo's shares closed down about 4 percent and were down about 1.7 percent in extended trading.
On its website, Endo said it believes that "Opana ER remains an important clinical choice for appropriate patients and will evaluate the range of available options for maintain access for legitimate use."
The vote comes as the US grapples with a nationwide opioid abuse epidemic. As of 2012, an estimated 2.1 million Americans suffer from disorders related to prescription opioids, according to the NIDA.
Injected Opana ER, manufactured by Endo Pharmaceuticals, was linked to an HIV outbreak in rural Scott County, Indiana in 2015, due to shared needles.
Indiana's state health commissioner, Dr. Jerome Adams, spoke to the advisory panel on Monday. He said there are now 215 cases of HIV in the area, and nearly all of those people had injected Opana.
"I would respectfully suggest that we're here today not so much to look back at what happened," Adams, according to NPR. "But to make sure it doesn't happen in another community."
The drug was being overprescribed in the area, Adams said, telling the committee: "You need to ask yourself, 'Are you helping more people than you're hurting?'"
While Endo reformulated the drug in an effort to stop people abusing it, they also had a vested financial interest, NPR reported. The company used the reformulation to block generic competition, arguing that, if they entered the market, "annualized net sales will decrease by an amount up to $135 million."
Opioid overdoses led to more than 33,000 deaths in the US in 2015, or about 90 deaths per day. Roughly half of those overdoses came from prescription opioids, according to the US Centers for Disease Control and Prevention.
Patients, advocacy groups and lawmakers have placed much of the blame on medicine developers and distributors and their role in keeping the prescription opioid supply flowing.
In March alone, two West Virginia counties and a city in Washington launched lawsuits against companies including Amerisourcebergen, Cardinal Health, CVS Health Corp., McKesson Corp., Purdue Pharma and Walgreens Boots.
New York City Mayor Bill de Blasio lambasted the pharmaceutical industry's role in the epidemic earlier this week, and announced a plan to funnel $38 million a year to help address opioid addiction and other health concerns.
You can share this story on social media: