Child, teen opioid-poisoning hospitalizations doubled since 1997 - study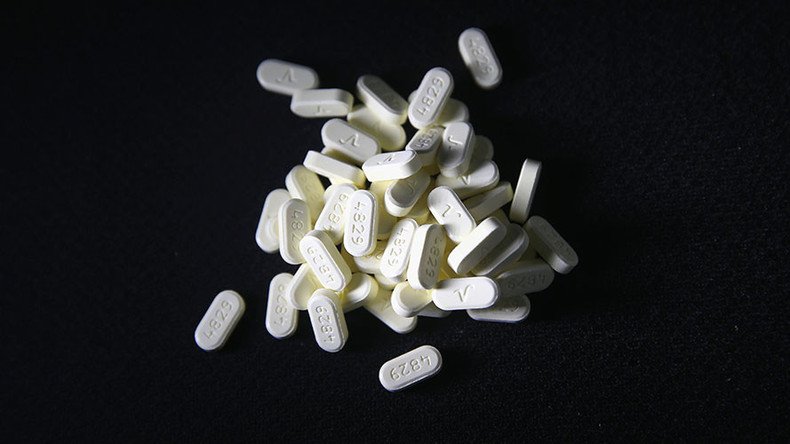 The number of children and adolescents hospitalized for prescription opioid poisoning more than doubled over the last two decades, according to a new study. The trend is part of endemic opioid abuse in the US.
Researchers analyzed pediatric hospital discharge records every three years from 1997 to 2012, identifying 13,052 cases of children or adolescents hospitalized for opioid poisoning. Records from the same time frame were also gathered for teens ages 15 to 19 whose opioid poisoning was due to heroin.
For children ages 1 to 19, opioid-poisoning hospitalizations went up by 165 percent (1.40 to 3.71 per 100,000 children) in the time period analyzed, according the study, National Trends in Hospitalizations for Opioid Poisonings Among Children and Adolescents, 1997 to 2012, published October 31 on the website of the JAMA Pediatrics. There was a 205 percent jump (0.86 to 2.62 per 100,000 children) for children ages 1 to 4, and an increase of 176 percent (3.69 to 10.17 per 100,000 children) for teens ages 15 to 19, the study found.
Poisonings from heroin for teens ages 15 to 19 went up by 161 percent (0.96 to 2.51 per 100,000 children), while poisoning from methadone increased by 950 percent (0.10 to 1.05 per 100,000 children), according to the study, led by Julie R. Gaither of the Yale School of Medicine.
The study's authors acknowledged that the report "has several limitations" based on diagnosis codes and a lack of information on each child. Nevertheless, they said the report does offer a glimpse into the opioid epidemic in the US.
"Our research, however, suggests that poisonings by prescription and illicit opioids are likely to remain a persistent and growing problem in the young unless greater attention is directed toward the pediatric community, who make up nearly one-quarter of the US population. ... In addition, further resources should be directed toward addressing opioid misuse and abuse during adolescence," the study said.
The study found that more than one percent, or 176, of the total children hospitalized in the time period analyzed died during hospitalization.
The share of male children who were hospitalized for opioid poisoning increased from 34.7 percent in 1997 to 47.4 percent in 2012. More than 73 percent of the children hospitalized were white, while 48.8 percent were covered by private insurance. Children hospitalized for opioid poisoning who were covered by Medicaid increased from 24.1 percent in 1997 to 44 percent in 2012, the researchers found.
Sixteen opioid poisonings from 1997 to 2012 were attributed to suicide or self-inflected injury by children younger than 10. For children ages 10 to 14, self-inflicted or suicide poisonings went up by 37 percent, from 0.62 per 100,000 children in 1997 to 0.85 in 2012.
For teenagers ages 15 to 19, self-inflicted or suicide poisonings increased by 140 percent.
Accidental poisonings among all children increased by 82 percent, the study found. Accidental poisonings specifically among teens ages 15 to 19 increased by 303 percent.
The study pointed out that "poisonings attributed to prescription drugs are now the leading cause of injury-related mortality in the United States," an epidemic "driven by the increased use of opioid analgesics to treat chronic pain."
"From 1999 to 2010, retail sales of prescription opioids quadrupled, and during this time, deaths attributed to opioid overdose rose 4-fold in those 15 to 64 years of age and 6-fold in those 15 to 24 years of age."
According to a 2009 study of the "toll of prescription opioid abuse on young children," almost all of more than 9,000 analyzed opioid poisonings among children younger than age 6 were the result of ingesting a prescription intended for an adult in the household.
You can share this story on social media: