Opioid abuse, America's deadliest epidemic, loses funding to Zika fight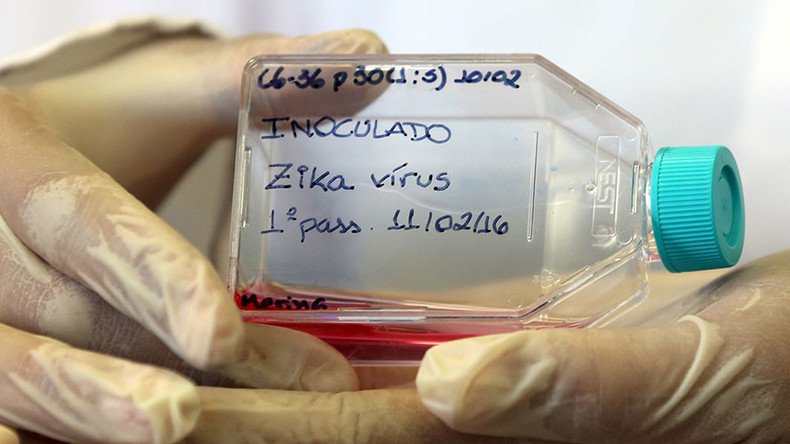 America's opioid epidemic, in which overdoses on mostly prescription drugs claim more lives each year than gunshot wounds or car crashes, is losing funding to the fight against the Zika virus.
With Congress failing to provide funding to help tackle the spread of Zika, other health programs have had their budgets stripped in what has been described as an "extremely damaging" move.
Barack Obama requested $1.9 billion for fighting the virus in February, but Republicans rejected such an amount without further details of how exactly such funding would be spent.
The GOP's bill allocating $1.1 billion was voted down by Democrats because of certain caveats like restricted funding of Planned Parenthood and weakened standards for pesticide use near water sources.
With the US and its territories now dealing with more than 8,500 cases, according to the Centers for Disease Control and Prevention, and no sign of agreement between lawmakers, the government is moving funds around to prevent escalation from other epidemics.
One such area is funding for substance abuse, particularly opioid addiction and drug poisoning, which in 2014 caused more than 47,000 deaths, according to CDC figures.
Democratic Senator Jeanne Shaheen from New Hampshire, a tiny state where more than 500 of its residents have overdosed on opioids since the beginning of last year, described the delay in Congress as "unconscionable" since it puts pressure on funding for this deadlier crisis.
"We've got to pass legislation that provides the support that we need around this country to fight Zika and also allow us to continue to fight against opioids and heroin," Shaheen said on Monday, reported WMUR.
In April, the White House moved $589 million in Ebola funding to help fight Zika, two thirds of which was for domestic purposes. Health and Human Services Secretary Sylvia Mathews Burwell has said this money will run out by the end of this month.
As a result, around $34 million previously committed toward researching illnesses such as Alzheimer's disease, diabetes and cancer has been reallocated.
Another $47 million from agencies such as the Administration for Children and Families and the Substance Abuse and Mental Health Services Administration is also being siphoned off to the Biomedical Advanced Research and Development Authority (BARDA).
It's estimated around $4 million will be lost from substance abuse programs as a result of the decision.
A number of anti-poverty measures are also affected including the loss of $19 million from a heating oil subsidies program for low-income families, according to the New York Post.
"Reallocating NIH resources is not consistent with a strategy to provide maximum support to the important work that our nation's leading scientists are performing," Burwell said. "But the lack of a clean, bipartisan Zika funding bill has left me no choice but to move forward with this action at this time."
Dr. Anthony Fauci, director of the National Institute of Allergy and Infectious Diseases, echoed Burwell's sentiments saying it was "extremely damaging to the biomedical research enterprise" for money to be transferred from other areas and that research could be set back in those fields as a result.
Connecticut's Democratic Congresswoman Rosa DeLauro has also condemned the movement of funds with almost $500,000 being pulled from Connecticut hospitals to cover the shortfall.
"We're robbing Peter to pay Paul," DeLauro said in May.
DeLauro noted at the time that the delay in Congress releasing the funds also means private companies in the multi-billion dollar pharma industry aren't as keen to produce results.
"You can't engage pharmaceuticals and labs if they don't think any money is coming," she said.
This has been echoed by UNICEF who said in July that its Zika response was "critically underfunded." Up until that month, only $1.1 million of the $5.8 million raised (its goal was $24.1 million) came from the private sector.
It's not clear at this stage, however, how much of the money currently being stripped from tackling the likes of the opioid epidemic and cancer is going to private companies.
In the past, as public bodies struggled to develop vaccines, the pharma industry received millions from government for developing vaccines, such as with Inovio's development of an Ebola vaccine.
As the company seemed to edge closer to a solution, the US Defense Advanced Research Projects Agency (DARPA) gave the company $45 million to support its ongoing development, according to Fortune.
Rick Bright, director for influenza and emerging infectious diseases for BARDA, seemed to acknowledge something similar will happen with a Zika vaccine. Bright explained that this money has to be given to the Pharma companies or else they're not so keen on developing such products.
"I can honestly tell you that it's very difficult on our part to keep some of these players engaged without a firm commitment from the government to help support the development of the [Zika] vaccines," Bright said.
You can share this story on social media: