Show me the money: Trump campaign pays The Donald's businesses handsomely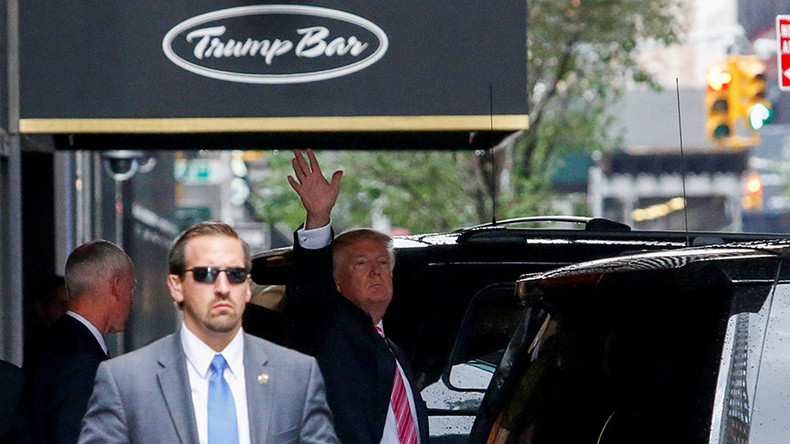 Donald Trump has been running an unusual presidential campaign, to say the least. Unlike previous candidates, the Republican is using his run to boost his bank account ‒ and the coffers of his companies ‒ while spending next to nothing on his campaign.
The Trump campaign brought in approximately $80 million in July, according to his latest financial disclosure filings with the Federal Election Commission (FEC). However, only 36.7 percent of that fundraising total went directly to the Trump campaign, which spent nearly $90 million between April 2, 2015 and July 31, 2016 on operating expenditures ‒ or 99.7 percent of its disbursements.
The amount the campaign paid to Trump Towers almost quadrupled in July, jumping from $35,458 in March to $169,758 in July. That money covers rent at the billionaire businessman's campaign headquarters; rent had remained steady since last summer. Campaign staff declined from 197 paid employees and consultants in March to 172 in July.
Read more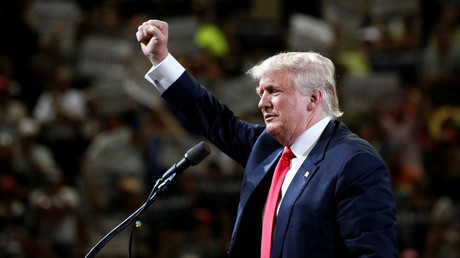 "If I was a donor, I'd want answers," a prominent Republican National Committee (RNC) member who supports Trump told the Huffington Post. "If they don't have any more staff, and they're paying five times more? That's the kind of stuff I'd read and try to make an [attack] ad out of it."
The Trump campaign explained that it "expanded from part of a single floor by adding the entirety of two separate floors" in the 58-story Manhattan skyscraper, in a statement.
Trump Towers isn't the only one of the real estate mogul's companies receiving a payday from his campaign. Nearly $7.7 million has flowed from the campaign to either Trump companies or family members to cover expenditures, according to calculations by the Washington Post.
On May 18, when Trump and the RNC announced a joint fundraising deal, the campaign paid out $29,715 to the Trump International Golf Club in West Palm Beach, Florida; $35,845 to the Trump National Golf Club in Jupiter, Florida; and $125,080 to Trump Restaurants LLC. Such expenditures were much smaller before the fundraising juncture was announced, although the FEC filings do not disclose what the payments covered. Trump hosted rallies at both Florida golf courses ahead of the state's primary in March.
While the businessman has repeatedly refused to release his tax returns, the FEC disclosure shows that companies owned by Trump have at least $650 million in debt, according to a New York Times investigation.
Trump valued the Trump National ‒ which he deemed one of the "finest and most iconic properties in the world" ‒ at more than $50 million. However, his lawyers have argued in court, for three years in a row, that the property is worth "no more than $5 million" when it comes to his tax bill. That pattern repeats for eight of the 10 golf courses on which Trump pays taxed, the Washington Post reported.
Trump's campaign had yet to spend money on a television ad buy, through the end of July, while his rival, Democratic presidential nominee Hillary Clinton, just announced one worth $80 billion, nearly doubling the amount she has spent on TV ads. Trump's first campaign commercials, worth $5 million, began airing last week, ABC News reported.
The campaign has also sent money to former employees. Former campaign manager Paul Manafort received a $1,713.40 "contribution refund," while his ousted predecessor Corey Lewandowski received $20,000 in July.
Legal fees were also disclosed, including two "payroll" payments of $2,076 to Trump's corporate attorney Alan Garten, who has been accused of improperly performing work for the campaign, Politico reported. The campaign's outside law firm, Jones Day, received $660,000.
Trump did donate $2 million of his own money to his campaign, bringing his self-funding total to $52 million.