Trump University & beyond: Debt, 30 years of lawsuits against Trump arise as election issues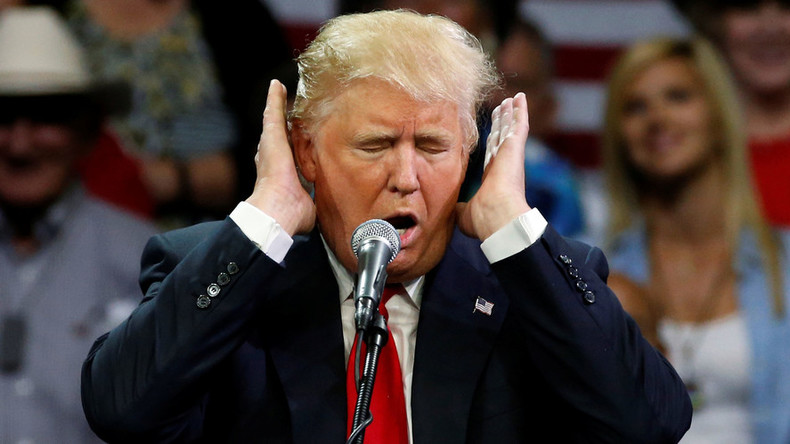 As the lawsuit over Trump University takes another twist, Donald Trump's legal history reveals a tenacious litigator who sometimes does settle. Yet the presumptive GOP presidential nominee faces another controversy: owing millions to a German bank.
The legal action currently captivating the headlines involves "Trump University," which offered real-estate and business seminars between 2005 and 2011. Trump is facing two lawsuits in California and another in the state of New York.
US District Court Judge Gonzalo Curiel, who is dealing with the California cases, unsealed a number of documents connected with the case last Friday after Trump criticized him at a San Diego campaign event for being "totally biased" and "unfair." On Tuesday night, however, Judge Curiel ordered some of the documents to be re-sealed, saying they "mistakenly" disclosed some private information.
Democratic front-runner Hillary Clinton cited the unsealed documents at a New Jersey campaign event on Wednesday, saying that the scandal was "more evidence that Donald Trump himself is a fraud."
"Trump and his employees took advantage of vulnerable Americans, encouraging them to max out their credit cards, empty their retirement savings, destroy their financial futures — all while making promises they knew were false from the beginning," Clinton said, according to the Wall Street Journal.
Trump and his business holdings have been involved in at least 3,500 legal actions in state and federal courts over the past 30 years, USA Today reported on Wednesday, citing an in-house analysis of legal documents. He was named as the defendant in 1,450 lawsuits. By contrast, Clinton has been sued almost 900 times since becoming First Lady in 1993.
"The sheer volume of lawsuits is unprecedented for a presidential nominee. No candidate of a major party has had anything approaching the number of Trump's courtroom entanglements," the paper noted.
The billionaire businessman may be so willing to litigate because he tends to win: of the cases that led to a clear resolution, Trump won 451 and lost 38. In another 500 cases, judges dismissed the claims against the real-estate tycoon.
"I don't settle lawsuits — very rare — because once you settle lawsuits, everybody sues you," Trump is on the record as saying. The USA Today analysis shows that Trump does sometimes settle lawsuits, if very rarely. He has settled with plaintiffs in some 100 cases, while in 60 instances the people Trump sued settled with him.
One of the settlements involved Trump caving in to demands made by the city of Palm Beach, Florida, which objected to an 80-foot flagpole at Trump's resort. Trump agreed to lower the pole by 10 feet, among other concessions.
A more recent case saw two Denver-based photographers suing Trump's campaign for using their iconic photo of a bald eagle without approval. Wendy Shattil and Robert Rozinski filed a lawsuit in a Manhattan federal court on March 23, but settled under undisclosed terms this week.
Their attorney, John DeBoer, gave notice to the court on Tuesday that the "above-captioned action is voluntarily dismissed, with prejudice," the New York Daily News reported.
Trump has dismissed the New York lawsuit as politically motivated, calling state Attorney General Eric Schneiderman – a Democrat – "a political hack looking to get publicity." Schneiderman launched the legal action in 2013, two years after Trump University closed.
Read more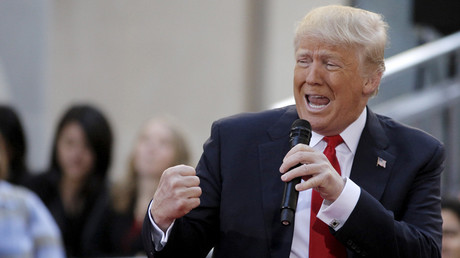 Meanwhile, according to the LawNewz legal blog, the law firm representing the plaintiffs in the California class-action lawsuits was found to have ties to the Clintons. Robbins Gellar Rudman & Dowd have paid the Clintons a total of $675,000 in speaking fees since 2009 and last hosted Hillary Clinton in September of 2014.
While the media attention is fixed on the lawsuits, Trump may have another problem. The liberal publication Mother Jones disclosed on Wednesday that he has at least two loans exceeding $50 million from Germany's Deutsche Bank.
Last year, as Trump secured a major loan to turn a Washington, DC landmark into a hotel, Deutsche Bank agreed to pay a combined $2.5 billion in fines to the US and international regulators to settle charges of manipulating interest rates.