Donald Trump's university sued for $40mn over fraud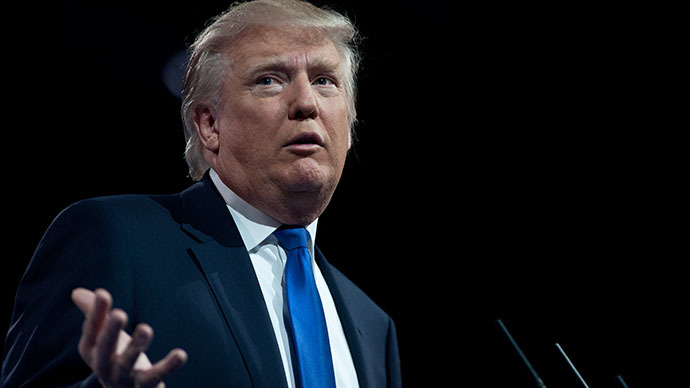 Trump is being sued by the New York Attorney General on the grounds the real estate mogul used his celebrity status to scam students of $40 million.
Attorney General Eric Schneiderman filed the case against Donald Trump, who serves as the University's Chairman, and the former President, Michael Sexton. The filing claims Trump University both deceived and defrauded students who hoped to gain an entrepreneurial edge.

Schneiderman claims the $40mn will mainly be used to reimburse the hoodwinked students.

Internet-based courses and university seminars offered at the for-profit institution cost between $1,000 and $35,000 per person.

According to the petition, over 5,000 students paid for three-day seminars at the institute which were taught by business professionals 'handpicked' by Trump. Schneiderman asserts the instructors lacked real-estate background and were in fact bankrupt real estate moguls and the classes themselves 'upsells'.

"Mr. Trump used his celebrity status and personally appeared in commercials making false promises to convince people to spend tens of thousands of dollars they couldn't afford for lessons they never got," Schneiderman said.

Schneiderman versus The Trump Entrepreneur Initiative evaluates unlicensed 'bait-and-switch' tactics utilized between 2005 and 2011.
No one, no matter how rich or popular they are, has right to scam hard working #NY'ers. Anyone who does should expect to be held accountable

— Eric Schneiderman (@AGSchneiderman) August 25, 2013

"Trump University engaged in deception at every stage of consumers' advancement through costly programs and caused real financial harm," Schneiderman said.
Inquiries into the University began in 2005 when the state Education Department mandated it wasn't licensed to label itself as a university,
Trumped up charges?
Trump and his lawyer have both refuted the lawsuit claiming it as untrue and 'politically motivated.'
Attorney Michael D. Cohen maintains the filing is riddled with falsehood and that Trump and the University engaged in no fraud or wrongdoings.
"This entire investigation is politically motivated and it is a tremendous waste of taxpayers' money," said Cohen, who also hinted the investigation was a maneuver by Schneiderman to exhort campaign contributions.

Cohen says Trump University provided the Attorney General's office with nearly 11,000 positive testimonials from program participants, 98 percent of which ranked their experience as 'excellent'.
Donald Trump has long been active in New York politics, as he contributes to the Republican party and candidates, and occasionally supports Democrats in city-wide elections. Trump himself explored a possible presidential bid in 2012.