Trump NOT running for US president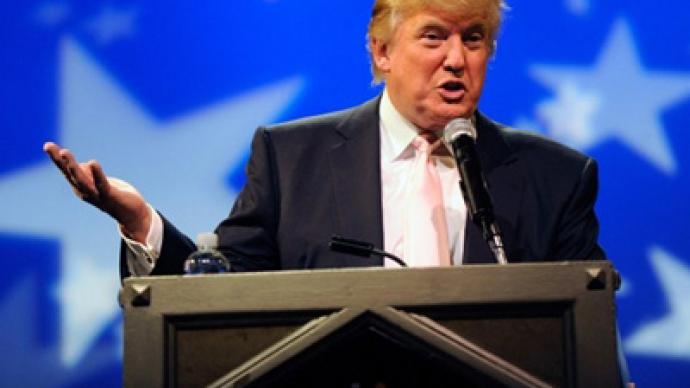 After creating much controversy and a circus of media frenzy over the past few months billionaire Donald Trump has announced he will not be running for the office of US President in 2012.
"After considerable deliberation and reflection, I have decided not to pursue the office of the Presidency. This decision does not come easily or without regret; especially when my potential candidacy continues to be validated by ranking at the top of the Republican contenders in polls across the country," he said in a public statement. Trump argued he would have won both the Republican primary and the general election, but he could not commit to a campaign at this time. In the end, business beats politics for Trump. "I have spent the past several months unofficially campaigning and recognize that running for public office cannot be done half heartedly. Ultimately, however, business is my greatest passion and I am not ready to leave the private sector," he said. He thanked those who had joined his movement and supported his unofficial campaign. He promised to continue voicing his opinion and making his and his supporters views well known and heard by many. "I will continue to push our President and the country's policy makers to address the dire challenges arising from our unsustainable debt structure and increasing lack of global competitiveness.Issues, including getting tough on China and other countries that are methodically and systematically taking advantage of the United States, were seldom mentioned before I brought them to the forefront of the country's conversation. They are now being debated vigorously. I will also continue to push for job creation, an initiative that should be this country's top priority and something that I know a lot about. I will not shy away from expressing the opinions that so many of you share yet don't have a medium through which to articulate," Trump promised. He ended his speech by expressing a desire support "to the candidate who is the most qualified to help us tackle our country's most important issues." He gave no indication of who that might be.
You can share this story on social media: