Campaign manager who 'let Trump be Trump' unceremoniously dumped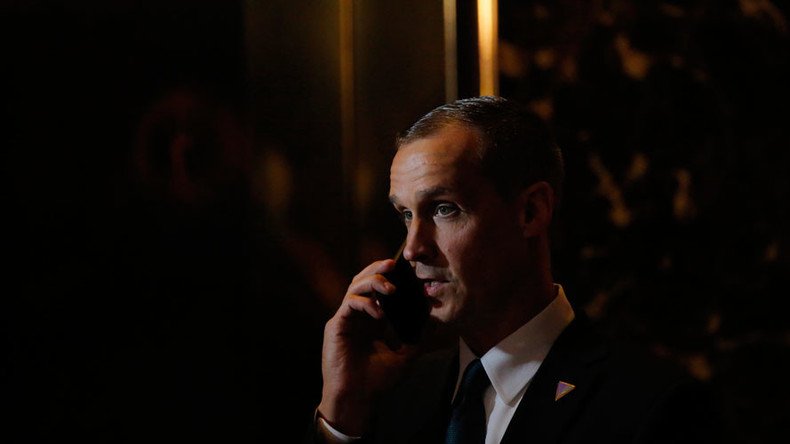 Corey Lewandowski, who has been Donald Trump's campaign manager since his candidacy was announced, has left the campaign.
The announcement Monday coincides with Trump slipping in the polls against Democratic candidate Hillary Clinton. Trump was scheduled to meet with aides later in the day to discuss the direction of his campaign moving forward.
"The Donald J. Trump Campaign for President, which has set a historic record in the Republican primary having received almost 14 million votes, has today announced that Corey Lewandowski will no longer be working with the campaign," Trump campaign spokeswoman Hope Hicks said in a statement. "The campaign is grateful to Corey for his hard work and dedication and we wish him the best in the future."
With only 142 days to go until election day, Trump's numbers have slid to their lowest point in months, with a RealClearPolitics average showing that an average of polls from June 2 to June 16 shows the candidate garnering support from 39.1 percent of voters, solidly behind Clinton's support of 44.9 percent.
Lewandowski's decisions to "let Trump be Trump" – that is, speak in his characteristically open and brash manner – put him at odds with others within the campaign, donors and political allies.
Trump's top strategist Paul Manafort, for example, frequently clashed with Lewandowski over his vision of polishing the candidate into being a more conventional politician.
Lewandowski also butted heads with reporters. A reporter from Breitbart News accused him of grabbing her arm during a Florida news conference, resulting in a simple battery charge. The state did not prosecute the case, however.
In an interview on CNN, Lewandowski repeatedly stated that he did not know why he was removed from his position, and denied the accusation that he fed Trump's worst instincts.
"All I can do is give my best advice or counsel. If you agree, great, if you disagree, that's mine too," he said, adding that he has no regrets about his role in the Trump campaign.
Though he no longer works for the Trump campaign, Lewandowski is still set to lead the New Hampshire Republican Delegation.
"I will make sure every delegate there is voting for Donald Trump," he said in the interview.
The New York Times reported that, according to an unnamed source, the campaign manager's ousting had been planned for weeks, adding that "the campaign is now focusing on bringing the party together, including hiring new staff members and adjusting to the race against Hillary Clinton."
CNN correspondent Bash said on Twitter that it was Trump's daughter who motivated the shakeup.
I'm told the person who convinced Trump to fire Corey is Ivanka - who met with her dad and said get rid of him or she can no longer help

— Dana Bash (@DanaBashCNN) June 20, 2016
NBC News reported that Lewandowski's removal came as part of a weekly campaign meeting, and an unnamed source told the network that he was "gone within 10 minutes."
Michael Caputo, another top Trump adviser, tweeted "Ding dong the witch is dead!" in response to news of Lewandowski's firing.
Caputo resigned over the mocking tweet on the very same day.
"I regret sending out a tweet today alluding to the firing of Corey Lewandowski. In hindsight, that was too exuberant a reaction to this personnel move. I know this is a distraction from the kind of campaign you want to run, so I'm resigning my position as director of communications for caucus operations at the 2016 Republican Convention. Let's make this immediate," Caputo wrote in a letter to campaign chairman Paul Manafort and Rick Gates, CNN reported.
The Democratic side of the race is having a shakeup of its own. On Thursday, it was reported that Clinton's campaign installed a new top official to handle to the day-to-day operations of the Democratic Party. Brandon Davis will be brought in as the party's general election chief of staff, but he will effectively replace Democratic National Committee chairwoman Debbie Wasserman-Schultz.
You can share this story on social media: