Cops seize pot-infused candy on Halloween eve (VIDEO)
Published time: 31 Oct, 2014 17:33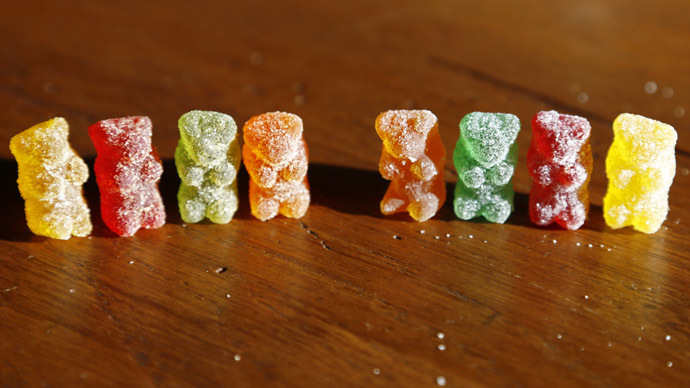 Police in Prince George's County, Maryland say they confiscated several boxes of marijuana-infused candy this week, just before Halloween trick-or-treating begins Friday evening.
The candy - mint, blueberry, and banana-walnut chocolate bars, as well as taffy - came from the West Coast and Colorado, police said Friday, according to AP.
Police said each candy contained around 100 milligrams of THC, the top psychoactive ingredient in marijuana.
"Despite the on-going investigation, we felt it important to let our community know that products like this exist so parents and guardians ensure the candy doesn't somehow wind up in their children's Halloween candy bag,"said Captain Chuck Hamby, Narcotic Enforcement Division Assistant Commander for the county.
This is what the seized pot candy looks like..parents might want to check trick or treat bags tonight. pic.twitter.com/EmGjIC5TZD

— Brad Bell (@ABC7Brad) October 31, 2014
Hamby said it is the first time they have seen the particular type of product in the area.
Prince George's police would not say where the candy was found or how they were made aware of it.
Two states, Colorado and Washington, have legalized recreational pot for adults even though the federal government still considers marijuana to be a Schedule 1 narcotic, as is heroin. Voters in Alaska, Oregon, and the District of Columbia will decide whether to legalize marijuana this November.
In Colorado, government officials have considered a ban on edible marijuana products currently sold in the state, though that proposal was quickly disavowed recently by the Colorado Department of Public Health and Environment after much backlash.
Two weeks ago, the Denver Police Department released a public service announcement warning parents to keep an eye out for pot-infused treats, especially with Halloween around the corner.