Vote to legalize marijuana pushed back in Alaska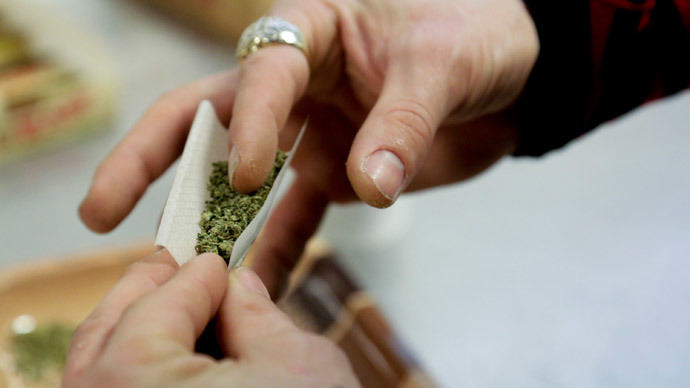 Citizens in Alaska are going to have to wait a little longer than previously expected before they can vote on a ballot initiative that would legalize recreational marijuana use, according to a new report by Reuters.
Although residents were originally scheduled to vote on the ballot in August, they will now decide on the issue in November. Since incumbent Democratic Sen. Mark Begich is also up for reelection at this time, it is believed the new date may actually help the measure pass more easily.
According to Alaska Public Media, the delay was necessary due to the fact that the state's most recent legislative session lasted longer than it usually does. Since ballot initiatives can only be put to a vote at least 120 days after a session ends, state officials had to push the voting date into the fall to accommodate for the constitutional rule.
If the measure passes, Alaska would become the third state in the US to legalize recreational marijuana use, joining Colorado and Washington state. The proposal would allow anyone 21-years and older to possess up to one once of pot and grow up to six cannabis plants for their own private use.
As in Colorado and Washington, the measure would also establish guidelines for a system to tax and regulate commercial pot sales across the state. As RT reported earlier this year, the ballot calls for Alaska to impose a tax of $50 per ounce, but would also permit local governments to add additional taxes.
Currently, any resident found to be possessing marijuana is subject to up to 90 days in jail and a $2,000 fine.
Speaking to Reuters, marijuana campaign spokesman Taylor Bickford, whose organization supports the initiative, downplayed the delay. Past polls have shown the majority of Alaskans are in favor of legalizing pot, and Bickford expects that consensus to hold in the fall.
"The date of the election is a non-issue for us because we know that Alaska voters support regulating marijuana like alcohol by a wide margin under either scenario," Bickford said. "We are confident Ballot Measure 2 will prevail in November."
Anti-pot advocates, however, such as Deborah Williams and the group "Big Marijuana. Big Mistake. Vote No On 2," claim the more people discover about the situation in Colorado, the more likely they are to defeat the ballot.
"Every additional week that we have to learn from Colorado's experience we think is very important for Alaskans and will result in an increasing number of no votes on this legislation," she told Reuters.
You can share this story on social media: