'I'd love to do it on his desk': Top Tory minister's secretary caught selling sex online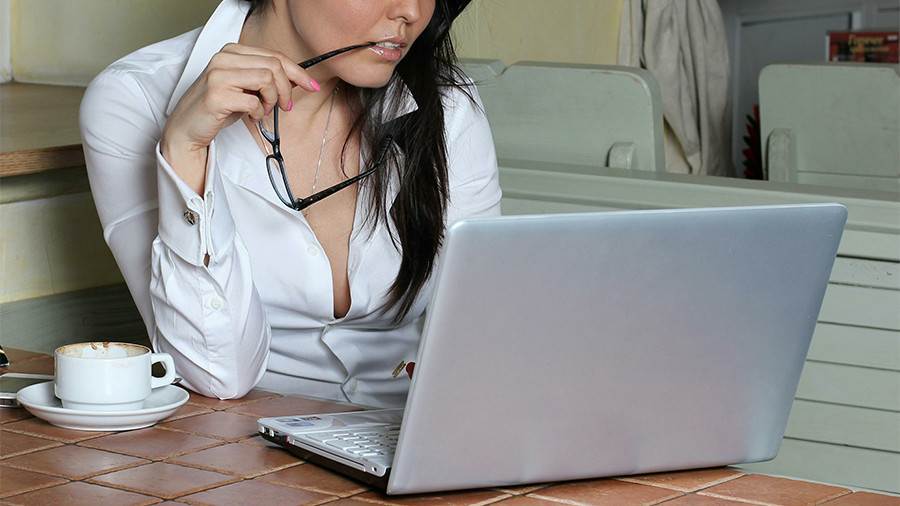 Housing Minister Dominic Raab has been thrust into the spotlight after a loose-lipped secretary was exposed by an undercover reporter for allegedly selling sex on a 'sugar-daddy' website.
The astonishing expose, revealed by the Daily Mirror, alleges that the 20-year-old diary secretary met with an undercover journalist, who was posing as a wealthy businessman. The woman allegedly boasted that she knew Raab's "every move" and joked about how she'd "love to get sacked" for having sex on her boss' desk.
Raab's bold staffer told the undercover reporter that she hoped to earn up to £5,000 ($6,950) a month from her rich clients, but promised discretion (yes, you read that right) by insisting that "everything is protected." She admitted that her civil service bosses would "have an issue" with her extra work, but said that she did not "see too much of a contrast between this and going on multiple Tinder dates."
She told the Mirror's journalist that for £750 ($1,040) he could have "full undisputed access." When she was asked what she was prepared to do for that money, she answered: "Whatever you would like to be on offer." The Mirror says its undercover reporter met with the woman twice, paid her on both occasions, but made excuses and left.
The 20-year old told the undercover reporter: "I know everything about him. I know his every move. I know where he is today." The revelations of Raab's rogue secretary are both concerning for the MP, who has been tipped as a future prime minister, and is a major security concern for the Tory party.
Ex-Scotland Yard royal protection chief Dai Davies told the Mail that the (presumably now former) diary secretary's actions "should cause grave concerns for those responsible for protection of our most senior politicians."
"This individual knows a great deal of sensitive information, yet she does not even know who she is revealing it to," Davies said. "If she is being so open with someone she has barely met, then she could be liable to blackmail."
READ MORE: Sex, drugs & gambling: Students resort to taboo trades to meet living costs
Mr Raab has been MP for Esher and Walton since 2010, and was appointed as housing minister earlier this year.
A spokeswoman for the Ministry of Housing, Communities and Local Government (MHCLG) confirmed that the MHCLG is aware of the allegations and is currently investigating. "There is no suggestion that any official information has been disclosed," the spokeswoman added.
There is no suggestion that Mr Raab was aware of the woman's actions.
Think your friends would be interested? Share this story!