​Sex, drugs & gambling: Students resort to taboo trades to meet living costs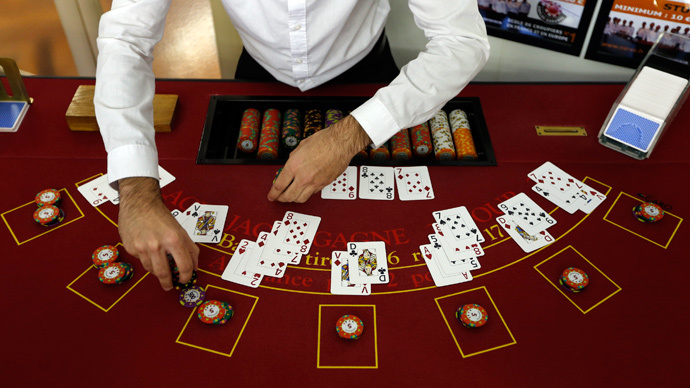 Students are being forced to gamble, undergo medical trials and engage in adult work in order to top up their maintenance loans, a survey has found.
The average student in the UK spends £745 a month but receives just £480 in loan payments, according to a poll by Save the Student – a student money advice website.
The vast majority of students (71 percent) are forced to rely on their parents for financial assistance, while 65 percent have part-time jobs.
Nearly a fifth of students surveyed said they considered gambling, adult work or medical testing a good way to make up the £265 difference.
Third year undergraduate, Helen, said she turned to "lucrative" topless work online after "struggling" to make ends meet.
"Before, when I had a 'conventional' job, I really struggled with money – I am great at budgeting but money just wouldn't stretch."
READ MORE: Thousands embrace sex work to fund university costs, study finds
"I was living on £5 a week. To go from that to earning £50 a day or so was great."
Some seven percent of students said they performed adult work or have undergone medical tests to get by, while six percent turned to gambling.
Undergraduates surveyed said they spent an average £410 on rent and bills per month, £110 on food, and £225 on other costs, including socializing (£67), travel (£48), and books (£27).
Nearly half (45 percent) of students use an overdraft to help finance themselves, while 14 percent have credit cards.
Laura Varley, 20, said: "I used my maintenance loan to cover the costs of my rent, and relied on my parents for anything else."
The history student at the University of Leeds added: "I'm moving back home for [my] third year due to the financial impossibility of paying rent."
Another student told the survey: "My parents earn above the top band so I get absolute bare minimum student finance (it doesn't even cover my rent).
"Just because my parents work hard and earn money doesn't mean they necessarily have enough to give me lots of help."
READ MORE: 'Sugar babies': Students turn to dating website for university fees
Save the Student editor Owen Burek said students loans have not kept up with increases in living costs.
"Maintenance loans don't reflect real living costs, regional differences and parents' ability to contribute – frankly, they're out of touch with individual circumstances and student needs.
"Until access payments become fairer and more relevant, all we're doing is papering the cracks."
The survey follows a major study called the Student Sex Work project by academics at the University of Swansea, which was published in March.
Researchers found one in 20 students in the UK has worked in the sex industry to earn money, many of whom engage in erotic dancing, online sex shows or 'naked butler' stripping.