'Sugar babies': Students turn to dating website for university fees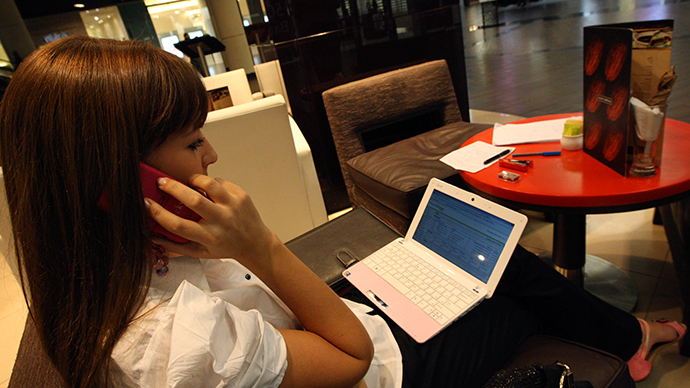 Young women at a university in Northern Ireland are coming up with a novel way to pay their way through college – find a sugar daddy. Hundreds of hard-up students have signed up to a dating website to find men to help ease their financial concerns.
Students at Queen's University in Belfast have latched on to a global phenomenon, the website Seeking Arrangement. Over 200 women have signed-up to the site - 84 in 2014 - which allows them to find rich men who will help them out financially as they struggle to pay their way through university.
On average, the sugar daddies spend in the region of £3,000 ($4,570) on their so-called sugar babies for company and sex, while also showering them with gifts.
READ MORE: UK universities won't reveal how they spend their student's cash
The website recently released its rankings for the universities in the UK, which had the fast growth of sugar babies signing up to the website. Queen's University rounded off the top 10, with almost a 50 percent increase in the number of students taking to the site. Top spot went to Westminster University in London.
I would like to take this moment to thank @seekingarrangement true bro's to the successful businessmen of the world with no time for drama.

— Adam Guerbuez (@AdamGuerbuez) February 2, 2015
Seeking Arrangement's CEO, Brandon Wade, who met his own wife via the website, says a tripling of university tuition fees has left a number of female students looking to other ways to try and supplement their income.
"True, they can do it the hard way, but why struggle when there are people who are happy to help?" he said, speaking to the Cambridge University student newspaper, the Tab. "Three-quarters of graduates won't even be able to pay off their debt."
READ MORE: London student protests turn violent, arrests made (PHOTOS, VIDEO)
"Sugaring not only aids in the cost of pursuing an education, but a large majority of these men and women will have a more solid financial situation upon graduation - maybe even a job," Wade added.
Due to the dire economic outlook and trouble funding their degrees, the national women's officer for the UK'S National Union of Students, Estelle Hart says more and more students are turning to sex to try and provide for themselves while studying.
"In an economic climate where there are very few jobs, where student support has been massively cut, people are taking more work in the informal economy, such as sex work," she said.
READ MORE: Scholarship with benefits: Sex-for-tuition site exposed in UK
Seeking Arrangement, which was founded in San Francisco in 2006, currently has over 3.6 million registered users. It only takes prospective users five minutes to sign up, where they are then free to chat to people of interest. University students can sign up for free if they use their student email.
"An arrangement is where people are direct. It allows people to immediately define what they need and want in a relationship - everyone gets what they want," Wade concluded.
You can share this story on social media: