Farage rebuffs suggestion that Putin's his pal, says it's Trump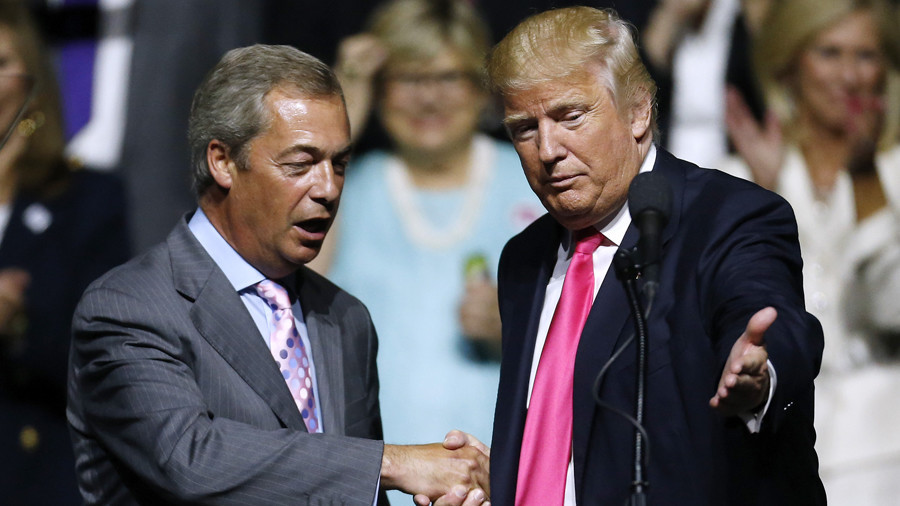 Who is Putin's best pal? European Commission First Vice-President Frans Timmermans told the European Parliament that he thinks it's Nigel Farage. Luckily, Farage quickly corrected him, telling the floor it's actually Donald Trump.
"Do Polish people understand that Mr. Farage who speaks out in support of their government is someone who wants to break up the European Union?" Commissioner Frans Timmermans asked the European Parliament floor. "Do the Polish people understand that Mr. Farage's best friend is Vladimir Putin?"
You could be forgiven for thinking this was mere schoolyard banter. But it's not, and yes, this exchange actually happened. It was even caught on camera.
In response, Farage visibly scoffed at Timmermans' comments. "That's a load of rubbish," he can be heard saying underneath Timmermans' insistence. Farage then quickly added: "Donald Trump maybe."
Farage has just returned from a US trip to speak at the Conservative Political Action Conference (CPAC), where his best mate Trump was the main speaker. After which Farage went on a media tour flattering Trump and went on Fox News to promote the so-called special relationship between the US and UK.
"In 2016, we had this amazing twin results of Brexit and the Trump victory," Farage told Fox News. "Sadly, since that moment, relations between the UK and USA have not moved on in the way that they should."
"I want to say to the audience at CPAC: Please don't judge my country by the London Mayor Sadiq Khan, by Mr. Corbyn and the left, who every time we're told the president will visit the UK promise mass street protests. In the UK, too, people are beginning to get the Trump message."
In February, Farage opened up about his own ties to Russia, or as he described it, his 'liver-damaging links' to the Kremlin.
"I've never been to Russia. I've never been to Moscow," Farage said. "I've never met a Russian operative or agent. I've never done business in Russia. I've never taken money from Russia." The former UKIP leader did concede to CPAC that he "may be guilty of drinking the odd Russian vodka."
So there you have it. Case closed. Farage and Trump are officially besties. Watch this space, we're sure to see matching friendship charms any day now.
Like this story? Share it with a friend!