'I was wrong': Rees-Mogg backtracks after false Corbyn claim on live TV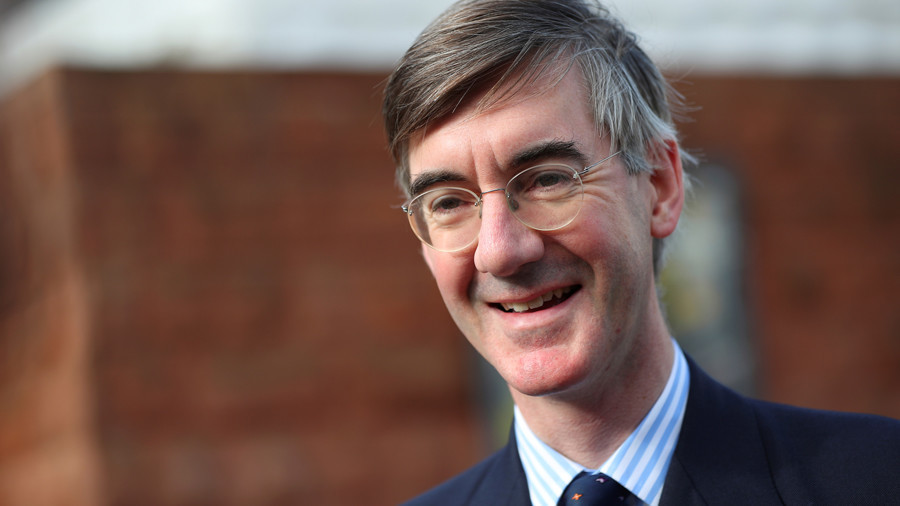 Jacob Rees-Mogg has been branded a "liar" on Twitter after falsely claiming that Jeremy Corbyn voted against the Good Friday Agreement. Following calls for the Labour leader to sue him for libel, Rees-Mogg withdrew the claim.
The Tory backbencher, who is one of favorites to succeed PM Theresa May as party leader, claimed during a Channel 4 interview that Labour leader Corbyn voted against the Northern Ireland Good Friday Agreement when the deal was put to parliament in July 1998. Tweeters hastily pointed out that's Corbyn advocacy for the long-awaited peace deal in Northern Ireland is a "matter of record."
Rees-Mogg later issued a mea culpa, writing in Twitter post: "I was wrong to say that Mr Corbyn voted against the Good Friday Agreement. He did not."
Labour MP Angela Rayner questioned whether the Tory's recently announced new 'fake news' unit would look into the North Somerset MP's statement. While Alex Nunns, who wrote a book about Corbyn's rise, was among those who accused the MP of "telling a lie on Channel 4 News" before citing Conservative opposition to the peace deal.
The accusations against Rees-Mogg came in the wake of his Tory colleague, Ben Bradley's own mea culpa. The Mansfield MP apologized publicly after accusing Corbyn of "selling British secrets" to "communists" in the past. The Labour leader's legal team quickly got in contact with Bradley, prompting an apology from the MP, and a pledge to donate a "substantial" amount of money to a local charity.
Buoyed by Bradley's climbdown, Corbyn fans are now suggesting he also threaten Rees-Mogg with claims of libel. The MP has corrected the record in relation to the incident, though some think it's a little too late.
If you like this story, share it with a friend!
You can share this story on social media: