'Serious' Russian influence: Ex-UKIP leader Farage admits to Russian (vodka) connection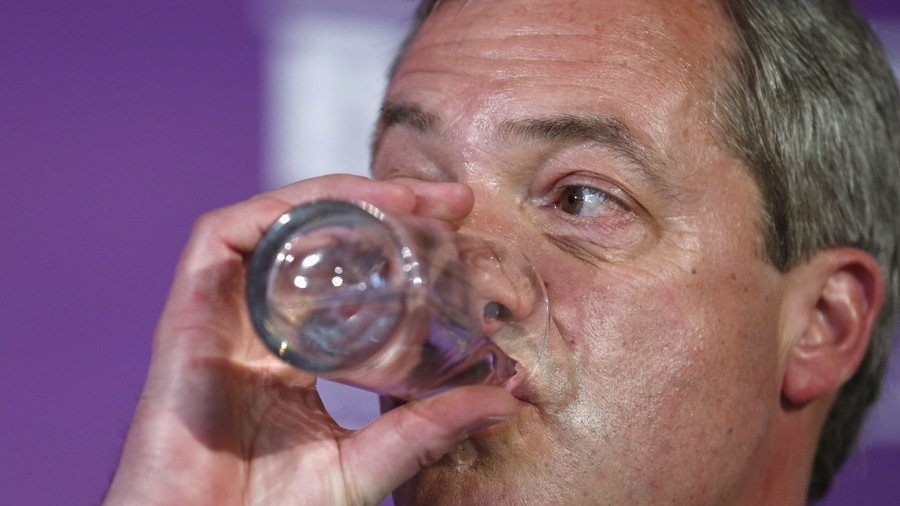 Nigel Farage opened up about his 'liver-damaging links' to Russia while speaking at the Conservative Political Action Conference (CPAC) in Washington on Friday, confessing that he has tossed back a few vodkas over the years.
"I've never been to Russia. I've never been to Moscow. I've never met a Russian operative or agent. I've never done business in Russia. I've never taken money from Russia," the former UKIP leader told the annual conservative conference. But Farage conceded that he "may be guilty of drinking the odd Russian vodka."
Noting that he was reportedly a "person of interest to the FBI," Farage marveled at conspiracy theories linking himself to a shadowy Kremlin cabal tasked with undermining Western democracy.
"I've read that actually I'm the center of an international spider's web," Farage, a vocal Trump supporter credited with Brexit's referendum victory, sarcastically said. "I'm the one person connecting Trump, Putin and Julian Assange. I've been running memory sticks back and forth, from the White House to the Kremlin, to Assange."
READ MORE: Farage in the USA: 'In the UK, people are beginning to get the Trump message'
During an interview with Fox News on Thursday, Farage also mocked "newspapers in America and the UK" who "say I colluded with the Russians."
Like this story? Share it with a friend!
You can share this story on social media: