'My mind is actually changing': Nigel Farage calls for a second Brexit referendum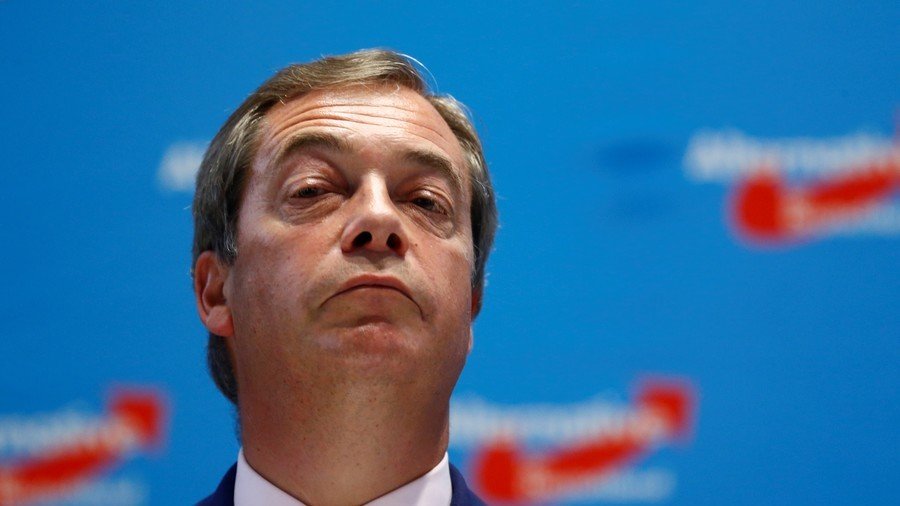 The UK may need to hold a second Brexit referendum, staunch Brexiteer Nigel Farage has said. The former UKIP leader predicted that another vote would see voters back the move in "very much bigger" numbers.
Former UKIP leader Farage – very much Mr. Brexit – said having another referendum would settle the issue "for a generation." A re-run may be the only way to stop Remainers "whinging and whining" about the result, which the Leave camp won 52 percent to 48 percent.
Prime Minister Theresa May has previously said a second vote would undermine trust in democracy and amount to "betraying the British people."
Appearing on The Wright Stuff on Channel 5, he said: "My mind is actually changing on all this. What is for certain is that the Cleggs, the Blairs the Adonises will never, ever, ever give up.
"They will go on whinging and whining and moaning all the way through this process. So maybe, just maybe, I'm reaching the point of thinking that we should have a second referendum on EU membership … unless you want to have a multiple choice referendum which would confuse people.
"I think that if we had a second referendum on EU membership we would kill it off for a generation. The percentage that would vote to leave next time would be very much bigger than it was last time round.
"And we may just finish the whole thing off. And Blair can disappear off into total obscurity."
Former Labour prime minister Tony Blair, the former Liberal Democrat leader Nick Clegg and Labour peer Lord Adonis have all been vocal critics of Brexit.
Blair embarked on a major intervention in the Brexit debate earlier this month, writing a lengthy article on his website setting out his own blueprint for withdrawal. He was quickly accused by Brexiteers of trying to "sabotage the result of the referendum."

Adonis described the Brexit vote as a "nationalist spasm" while Clegg has previously called for another referendum. Farage retorted by referring to the peer as a "twisting little weasel" during a heated television debate.
You can share this story on social media: