DIY detective work by father of murder convict 'proves he wasn't even at the scene' (VIDEO)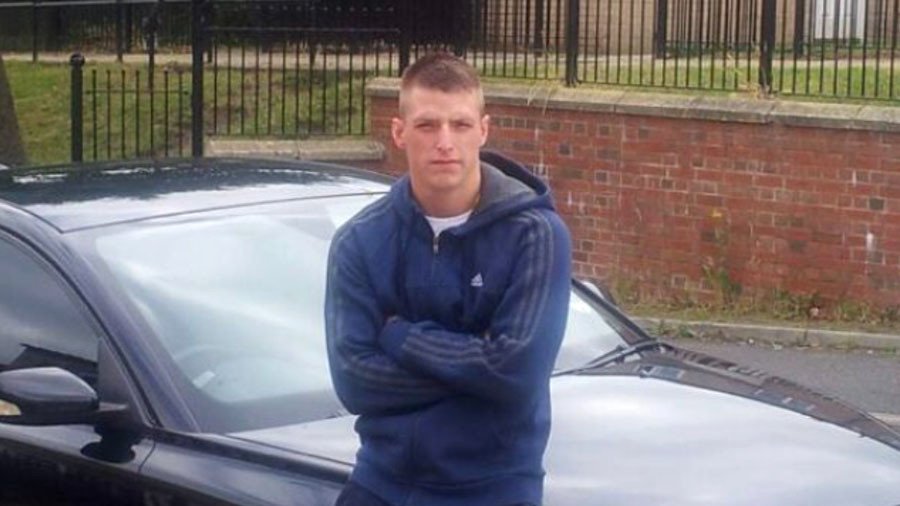 DIY detective work by the father of murder convict Andrew Feather has cast doubt on the reliability of CCTV evidence gathered by police to jail him, his family told RT, as they prepare to appeal his case.
Feather, 27, was jailed under so-called joint enterprise law for a minimum of 26 years in 2014 after he was convicted of being the secondary getaway driver in the murder of Bradford man Barry Selby, 50. The father-of-three was confronted at 2am by a masked gang who burst into his bedroom, shot him in the knee and covered him with acid, resulting in injuries that would lead to his death four days later.
Feather has always protested his innocence, saying he was driving around the Holmewood estate where he lived at the time of the killing. In 2016, Feather and his three co-accused – Lee Calvert, Robert Woodhead and Joseph Lowther – had appeals against their convictions thrown out, but each had their minimum jail sentences cut. Feather now must serve 20 years.
"The case against him is all about CCTV. But the timings are just all wrong – they even don't marry up," Feather's mother, Michelle Feather, told RT. "If they don't marry up, how can they possibly say that this is my son's car? They can't."
The prosecution case against Feather relied heavily on video evidence police gathered from security cameras across Bradford, which they pieced together to plot out the "presumed" route of a car with similarities to his gold Vauxhall Astra. Police calibrated the time on each of the cameras by checking them against a speaking clock.
But investigative work after the trial by Feather's father, Andrew Feather Senior, has called into doubt the police's calibration, the route plotted by the prosecution and whether the light-colored car seen on the road that night was even Feather's.
Feather Snr spent hours trawling through the CCTV evidence, and in a crucial piece of footage from The Gold Shop, he spotted a lorry emblazoned with a picture of a chicken. He tracked down the poultry firm it belonged to, and obtained its tachograph – a device fitted to a vehicle which uses GPS to automatically record its speed and distance.
Comparing the timings calculated by police with those shown on the tachograph, Feather Snr found significant discrepancies across different locations.
"When you look at that time on the footage, and the time that's been written down on the [police's] paper, it just doesn't stack up. It just doesn't work out," he said.
"Alarm bells started to ring and I thought, here we go. I started backtracking all the times from other footage, from near where the crime scene was, to the Post Office, back to The Gold Shop, to the roundabout – and they just didn't match up."
Feather Snr adds that in the police's compilation video showing Feather's "presumed" route, there are large time gaps between each sighting. "On one part of footage ... there's a 14-minute section missing. There's a lot of time discrepancies – not just minutes and minutes missing. Where are those hours gone on that CCTV?"
He also points out that there is no footage showing Feather actually leaving the estate. "[The police] are saying: 'we don't know how he got from A to B, we just know he was there.'"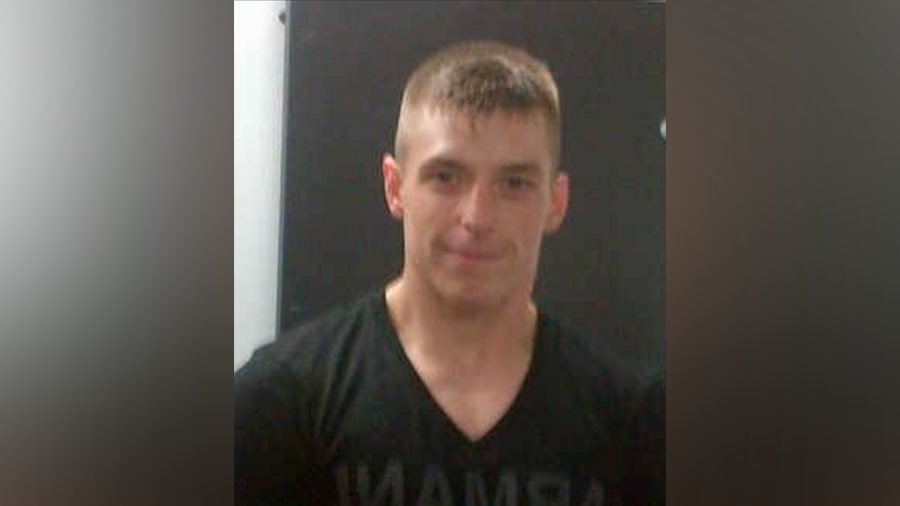 The Feathers believe the light-colored car with an unidentifiable make or number plate seen on CCTV was not their son's, and a miscarriage of justice means the real getaway driver is still out there.
Police never found any DNA of the co-accused or Selby in Feather's car, and last year, West Yorkshire Police sold the vehicle – a key piece of evidence – without permission, his family say.
The prosecution had claimed Feather's car was seen outside Selby's house, but that was disproved at trial. They then argued Feather was the secondary getaway driver – that he had been waiting down the road from the house, where a Mitsubishi 4x4 dropped off the co-accused, and Feather took them home. The Mitsubishi and its driver have never been found.
The prosecution had also claimed Feather was the getaway driver for another shooting four hours earlier, and that he was the armorer or weapons provider to the group. He was acquitted of both of those charges.
Feather was convicted under the controversial joint enterprise law, which states that a person who assists or encourages a crime can be held just as legally responsible as the person who actually carries it out. It only requires a defendant to "foresee" that a member of a group might intentionally cause someone else serious harm.
Feather's family believes the joint enterprise doctrine was used because a low evidential bar meant the prosecution only had to prove Feather had some kind of connection to the crime. He used to go to school with one of the co-accused, and knew the others.
"Andrew fit their criteria because he knew the other lads, and he told [the police] he was driving around the estate. Because they couldn't find the real driver, they had to find [one]," Feather Snr said. "Joint enterprise is a scary law, it's a very, very scary law. It's one they shouldn't be allowed to use unless they've got absolute 100 percent proof that they were there or involved."
Feather's mother added: "I would like to believe you can only get convicted on evidence, but it has been shown to me you do not need any evidence … I really truly believed there was a justice system, but I believe now it is broken, absolutely broken."
RT UK has reported the stories of others who claim they have suffered a miscarriage of justice because of joint enterprise law. That includes an autistic man who never touched the murder weapon or knew it existed, 11 young black men in Manchester convicted through a "racist gang narrative," and two brothers imprisoned for life despite CCTV proving they weren't at the scene.
Concerning Feather's case, Detective Superintendent Nick Wallen, of West Yorkshire Police's Homicide and Major Enquiry Team, said in a statement to RT: "Mr Selby's murder was the subject of an extensive police investigation, as a result of which four men were put before the courts and after a lengthy trial, they were found guilty and sentenced."
Having exhausted all other avenues of appeal, Feather is preparing to take his case to the Criminal Case Reviews Commission (CCRC), which investigates possible miscarriages of justices. The CCRC is the only body in the UK that has the power to send a case back to an appeals court if it believes there is a real possibility that the court will overturn a conviction.
"You have to keep going. There's a young man in there, and he's lost his life basically," Feather Snr said. "You wouldn't think this could happen in the British justice system but it's been an eye-opener of what they can do, and what they're willing to do."
Feather's mother added: "All we are going to do is fight and fight and fight … The fight will carry on until the day I die."
Think your friends would be interested? Share this story!
You can share this story on social media: