Autistic man serving life for murder despite never touching weapon has appeal rejected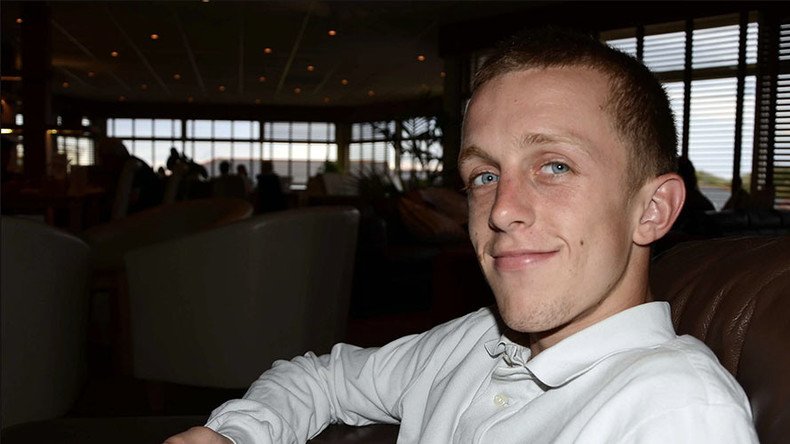 The family of Alex Henry, who is serving a 19-year prison sentence for murder despite never touching the weapon used, say they will not stop fighting for justice after an appeal based on his autism was rejected.
In March 2014, Henry, then 20, was convicted of murder under the joint enterprise law after his friend, Cameron Ferguson, then 19, fatally stabbed Taqui Khezihi, 21, in West Ealing, London.
Ferguson pleaded guilty to murder and was jailed for 22 years. Henry was found guilty by association after it was argued he could have "foreseen" the knife could be used to cause death or harm. Henry maintains he did not know Ferguson had a knife.
After he was jailed, Henry was diagnosed with autism. His family argued his disorder means he could not have known the intentions of others involved in the fatal street fight and should not have been convicted.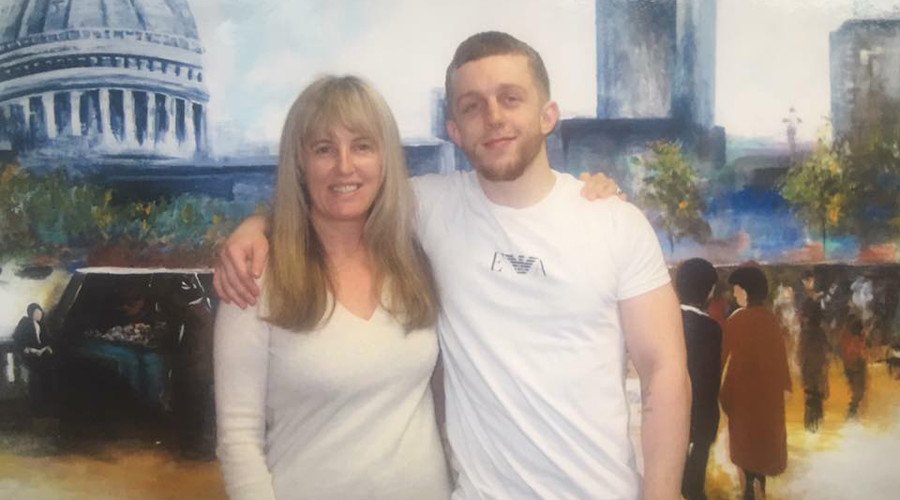 The new evidence prompted an appeal. It was rejected on Friday based on the "credibility" of his autism diagnosis.
Henry's mother, Sally Halsall, told RT her son is in prison for a crime someone else committed during a "47-second, spontaneous affray." She says she will never stop fighting for justice.
"When you think about an adult with a disability, that's a vulnerable adult, effectively a child. Then you have to consider that [he] didn't even commit the crime in the first place," Halsall says.
"When you read my son's judgment, it points out exactly what he did on that day, which was nothing. He didn't do anything to hurt anyone. That's in black and white."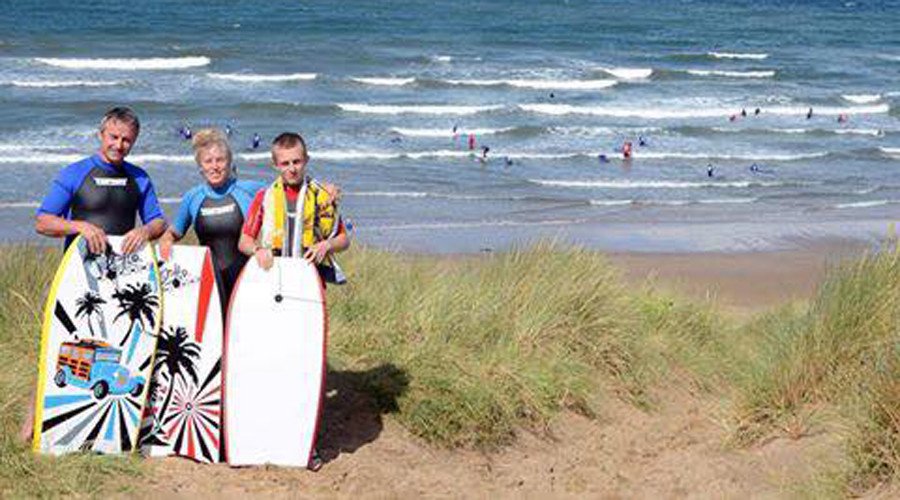 There are 4,500 mainly black and ethnic minority people in jail in Britain implicated under the joint enterprise law. Halsall believes the Court of Appeal rejected her son's case because allowing a retrial or quashing his conviction would open the floodgates for many more successful appeals.
"It's clear the appeal court does not want to open the door for anyone. It is firmly closed. They will keep the door closed," she says.
"They've used the evidence just to support what they wanted to do. It was a foregone conclusion that he was not going to win this appeal. All they have done is shaped the argument around the judgment that they wanted to give."
Henry was diagnosed with autism by leading Cambridge expert Professor Simon Baron Cohen. The Court of Appeal said it doubted the credibility of the autism evidence, however, because Halsall has a PhD in psychology, and could have trained Henry how to act autistic.
The court also said Henry should have been assessed for autism before his first trial. It added that a jury still could have convicted him with the knowledge that he was autistic.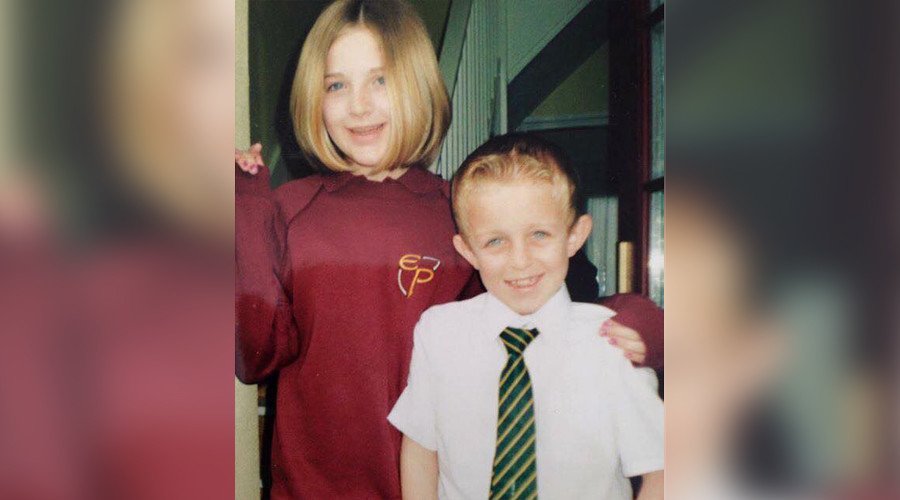 Henry's sister, Charlotte Henry, quit her job to study law and focus on her brother's case. She told RT the court's reasoning is "entirely flawed."
"Knowledge and predictions of another's actions is the foundation of joint enterprise. [Professor Baron Cohen] was explicit – the evidence is fundamental to Alex having a fair trial.
"Someone with autism does not understand other people's feelings, intentions and motivations. Therefore they cannot predict another person's behavior."
She says they plan to take Henry's case to the Supreme Court or the European Court of Human Rights.
"I will never stop fighting – this is only the beginning. They will not win."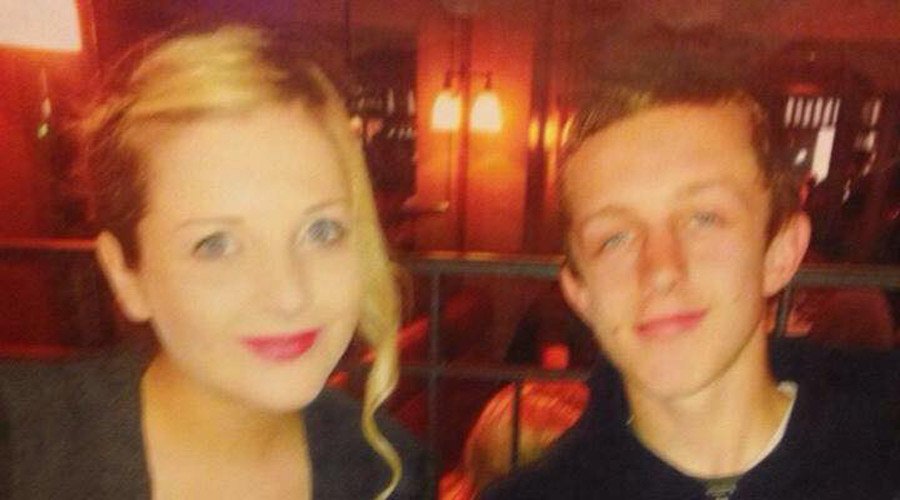 '47 second spontaneous affray'
In August 2013, Henry and Ferguson were shopping in Ealing Broadway on a Tuesday afternoon with their friends Janhelle Grant-Murray and Younis Tayyib.
When Henry saw Grant-Murray being attacked by a group of men, Henry picked up a mobile phone and threw it at one man, and punched another.
During the fight, which lasted 47 seconds, Ferguson fatally stabbed Khezihi. The knife was never taken out of the JD sports bag it was carried in, and no one present during the fight knew that there had been a stabbing, according to the campaign group Joint Enterprise Not Guilty by Association (JENGbA).
Khezihi later died of his injuries.
Henry and Murray-Grant were jailed under the joint enterprise law. Tayyib was acquitted.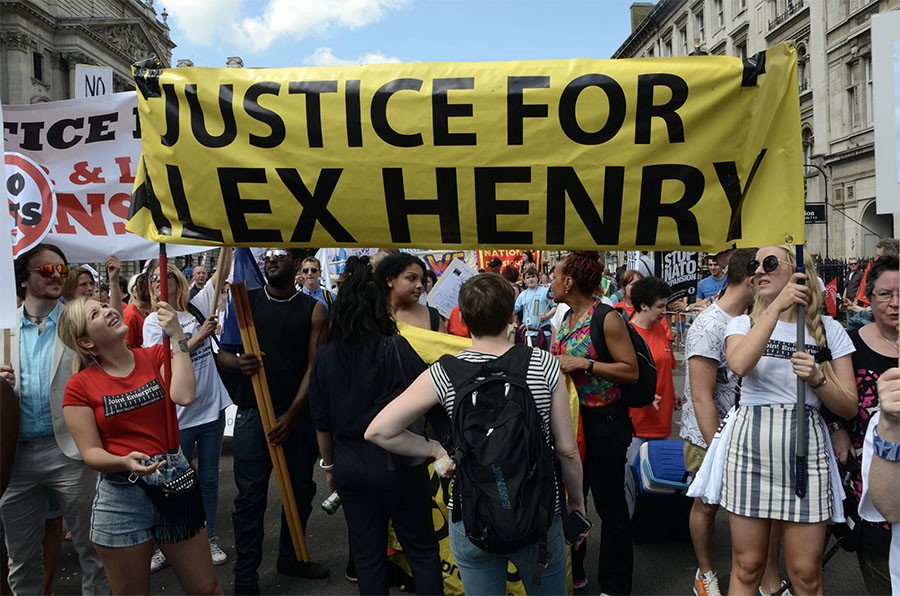 Joint enterprise law is 'unjust' – campaigners
Under the controversial doctrine of joint enterprise, a person who assists or encourages the committing of a crime can be held just as legally responsible as the person who actually carries it out.
The law has been used to convict several members of a group or gang of murder, when only one of them actually intended and carried out the killing.
Last year, the Supreme Court ruled that joint enterprise law had been "misinterpreted" for three decades, having taken a "wrong turn" in the 1980s.
While police say the law is vital to combat gang violence, campaign groups such as JENGbA argues it has led to widespread miscarriages of justices.
JENGbA supports 800 prisoners, men, women and children, the youngest of which is 13. It says people may be charged when they have been in the vicinity of a crime or have some connection to the perpetrator, even via a text or a phone call.
Almost 80 percent of JENGbA prisoners are from black and ethnic minority communities.
You can share this story on social media: