Hundreds prosecuted in UK under controversial 300-year old dueling law – study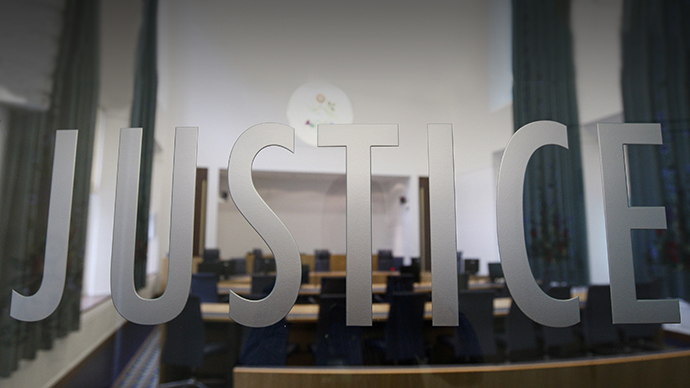 Some 1,800 people in Britain have been prosecuted for murder or manslaughter over the past eight years under an ancient doctrine of joint enterprise, which states that people do not have to be at the scene of a crime to be convicted, research reveals.
Over the past eight years, one in five of all homicide cases in England and Wales have used a 300-year-old law that comes from the time when people used to fight each other in duels. Such cases are known as "joint enterprise prosecutions."
The ancient legal doctrine was originally drawn up to prevent people from supporting duelists, but has become an important tool in persecuting gang murders, as it allows a group to be convicted of a common offense regardless of who actually pulled the trigger.
Despite its age, the law remains effective. For instance, in July 2013, the last of 17 young people were sent to jail for their involvement in the murder of 15-year-old Sofyen Belamouadden at London's busy Victoria Underground Station.
"The law in joint enterprise is clear and unforgiving – you do not need to deliver the fatal blow or even be at the actual scene of the killing to be found guilty and sent to jail," said Detective Chief Inspector John McFarlane of the Metropolitan Police, after the last of the youngsters was sent down.
Senior legal figures are warning that the number of cases under joint enterprise now being dealt with in the courts may lead to miscarriages of justice and wrongful convictions.
On Monday, the Bureau for Investigative Journalism, a London-based independent not-for-profit organization which conducts in-depth research into issues of public interest, has published its report into the application of the controversial law. Their research lasted eight months and used a variety of techniques to look at the use of joint enterprise in homicide cases over the eight years between 2005 and 2013.
Figures obtained by the bureau clearly point to an alarming number of people convicted under joint enterprise and an equally worrying number of people successfully appealing their convictions. In some cases, convictions were dropped by the Crown Prosecution Service (CPS) before they even arrived to court.
The data looked at multiple defendant prosecutions and convictions in two groups – those which involved two or more defendants and those which involved four or more defendants.
Between 2005 and 2013, 1,853 people were prosecuted for homicides that involved four or more defendants. Most academics agree that these prosecutions almost certainly relied on the joint enterprise doctrine, the Bureau says.
In the same eight years, 4,590 people were prosecuted for homicides involving two or more defendants – a definition which the CPS suggests is a clear indication of the use of the law.
While there are no specific statistics stating how many of these people were put behind bars under the joint enterprise law, there is a clear indication that the prosecution relied on joint enterprise, which means that this is not a small peripheral law, but involved up to 44 percent of all murder prosecutions in England and Wales, the report notes.
The rate at which joint enterprise cases are then being thrown out during appeals suggests that some people are being swept up into serious trials which they should not be involved in. In 2013, 22 percent of all hearings at the Court of Appeal involved a joint enterprise prosecution.
Out of 43 lawyers contacted by the bureau, 37 were concerned about joint enterprise. Lord Phillips, former Lord Chief Justice, told the bureau that joint enterprise was "capable of producing injustice, undoubtedly."
He explained that it is often left to the judge to try and guide a jury through the complexities of the joint enterprise law, and that many of the murders are so horrific that it can cloud a jury's judgment.
"You have to rely on juries and on the judge to more of less say who was involved and how. There is huge discretion on how it is used by prosecutors. It falls to the judge to do his best to explain things to the jury. Some of the scenes of group violence are so horrifying they can leave a jury willing to convict anyone who was there," said Phillips.
Many legal experts are also concerned about how unclear the law is.
"Unless the law is clear – and I'm not certain it is – then you increase risk of injustice. It's possible because of the complexity of the law, that it has been applied incorrectly," said Professor David Ormerod, the Law Commissioner who advises the government on criminal legal reform.
The case of 20-year-old Ijah Lavelle-Moore from Nottingham clearly illustrates the problem with joint enterprise convictions. He was at home when he received a text from his friend, Cameron Cashin, telling him to "Come now man."
Fifteen minutes earlier, Malakai McKenzie was shot dead while sitting in a car outside a pub one mile away. Police suspected that Lavelle-Moore played a role in the murder because of his phone correspondence with Cashin, and because of their close gang-like friendship.
Lavelle-Moore spent 14 months on remand, waiting for trial before the judge eventually acquitted him.