Watch how fake news is born and spread after release of PR firm's Russia-Brexit report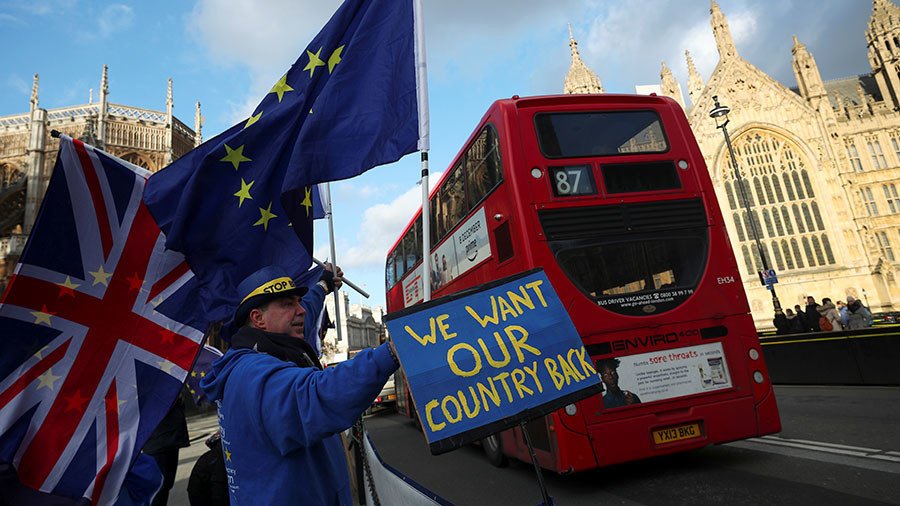 The release of a report that claims Russian media outlets RT and Sputnik were a major influence on the outcome of the Brexit vote has unwittingly allowed people to see exactly how "fake news" is formed and spread on Twitter.
The self-funded report was produced by PR firm 89up, a lobbying firm that runs communications for pro-EU pressure group 'Best for Britain,' which is part-funded by billionaire George Soros.
At the time of writing, 89up had removed the slide-show presentation linked to the report from its site. While the agency promised more information would be released in the coming days, it has been pointed out that the initial release contained no statistical evidence in the form of tweets or articles to back up the claims being made. Twitter itself has said that it cannot find evidence of Russian Brexit meddling.
READ MORE: Twitter dismisses Russian interference in Brexit referendum
After the release of the 89up report, the findings were reproduced on 'Byline,' which is a website purporting to be "crowdfunded independent journalism." Writer JJ Patrick used the headline "Russia More Influential Than Leave Campaigns During Brexit."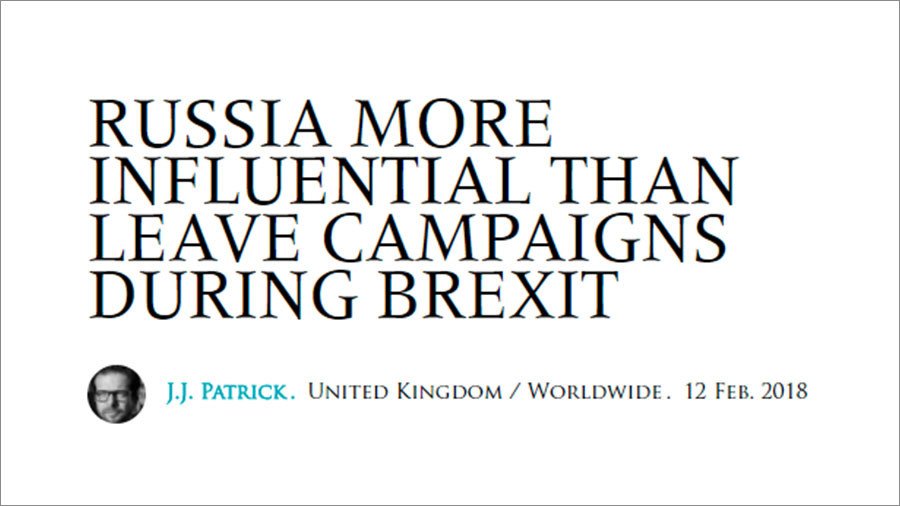 The claim contained in that headline is not backed up by any part of 89up's report. The inference of that sensationalist headline would be that RT and Sputnik were somehow more influential in Britain than Nigel Farage, Boris Johnson and Michael Gove, the Daily Mail, The Sun etc, etc. Even the most anti-Russian, pro-Brussels conspiracy theorist would wonder about the veracity of that claim.
That didn't prevent 89up CEO Michael Harris from retweeting Byline's story, calling it "a very good in-depth piece on our report" (Impressively, Byline's story managed to contain more typos than 89up's original report).
Shortly after that tweet, Political Editor of Buzzfeed UK Jim Waterson, who was clearly suspicious about the interpretation, asked Harris "Do you believe that headline?"
Harris immediately admitted that the headline was not completely accurate and that "The lack of 'on Twitter,' which is our caveat, is a bit problematic." So Harris, one of the leaders behind the report, was sharing a story which he almost immediately admits was not 100-percent correct.
It was then pointed out by another Twitter user that, while 89up talked about Russian media achieving "134 million POTENTIAL impressions" linked to the EU vote, Byline had removed the key word "potential" in its report.
"Impressions" simply measure how many people may have potentially seen a tweet, even if that includes scrolling straight past it. A number of people insisted in relation to this report that it is more or less impossible to measure whether the tweets in question have any influence at all.
In its report, 89up claimed: "The Kremlin's propaganda channels had three times more impact on Twitter than both the official Leave campaigns combined."
Whereas the opening of the Byline report claims "New analysis by 89up.org confirms the scale of Russian media influence during Brexit vote dwarfed the main Vote Leave and Leave.EU campaigns, driving anti-EU propaganda, disinformation and fake news to influence voters."
The claims in this opening paragraph in Byline are clearly different from its source material – enough to be misleading about what was actually being claimed. There is no mention of Twitter, for example.
While 89up cannot be held responsible for mistakes made by a separate outlet, questions should be asked about why one of the main drivers of the report was still willing to re-share information which he admits is misleading.
Incorrect or misleading information being pushed by a separate entity on social media in order to influence an audience to come to a certain point of view is exactly how fake news is spread.
Let's say RT ran months of exclusively pro-EU messaging, would your lobbying firm be investigating "foreign interference"? What if the country had voted Remain? I'm guessing no.

— Anna Belkina (@Anabelle10021) February 12, 2018
When Harris was asked by RT's head of communications whether he would produce a similar report if "RT ran months of exclusively pro-EU messaging," he failed to provide an answer.
If you like this story, share it with a friend!
You can share this story on social media: