Social media giants 'just don't get it': UK 'fake news' committee has no success in the US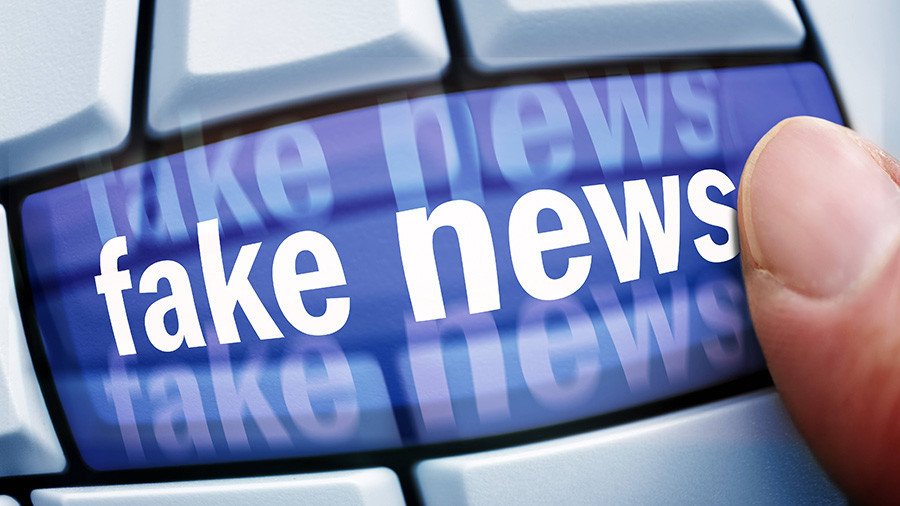 The UK government's fake news crusade is not quite going according to plan. A taxpayer-funded trip to the US saw representatives of social media giants rather lukewarm on claims of Russian interference in the Brexit referendum.
UK lawmakers from the Digital, Culture, Media and Sport Committee traveled to Washington in an attempt to extract information from leading tech firms including YouTube, Facebook, Twitter and Google. Committee members held hearings with the company's executives, during which they were told there was little or no evidence of fake news being circulated on their platforms.
"The patience of policy makers is running out," Chairman of the Committee Damian Collins told a press conference, following the hearings.
Angered, Collins insisted the committee from Britain be heard and ordered Google and others to have a "sense of compulsory obligation" and accept their investment in dealing with "bad content" was "still very small."
Despite numerous investigations, one of which revealed that less than $1 (£0.72) was spent on Facebook ads in the Brexit referendum from accounts linked to Russia, the UK government is seemingly not giving up their battle with fake news.
And Collins, who flew more than 3,000 miles to quiz social media execs, faced fierce opposition from Twitter. The company's UK Public Policy Director Nick Pickles said Twitter cannot be "arbiters of truth." He added that any misinformation is corrected by journalists and citizens on the platform.
Labour MP and committee member Julie Elliott was less than convinced, stating that Twitter just "didn't get it."
"They had no responsibility for what was on their platform, which I'm afraid I don't agree with," she said.
A Twitter probe concluded that 49 accounts from the allegedly Kremlin-linked Internet Research Agency posted less than 1,000 times on the Brexit referendum – on a social media platform that sees thousands of tweets per minute.
A new Facebook inquiry will reveal its results at the end of February, while Juniper Downs, YouTube's global head of public policy, told MPs that an investigation had found "no evidence" of interference in the Brexit vote.
Pickles conceded to MPs on Thursday that Twitter had found a "small" number of active Russia-linked accounts during the referendum campaign as part of a "broader investigation" into activity on its platform.
Despite this, Collins claims his "instinct" would be that the number of Russian-linked Twitter accounts is "far higher than 49," he told journalists.
Collins wants to introduce fines for companies' supposed inaction on "bad content." Ignoring the lack of evidence, Collins seems determined keen to keep the committee going.
If you like this story, share it with a friend!
You can share this story on social media: