'Shocked' voters left angry after British MP shares 1980s race-row advert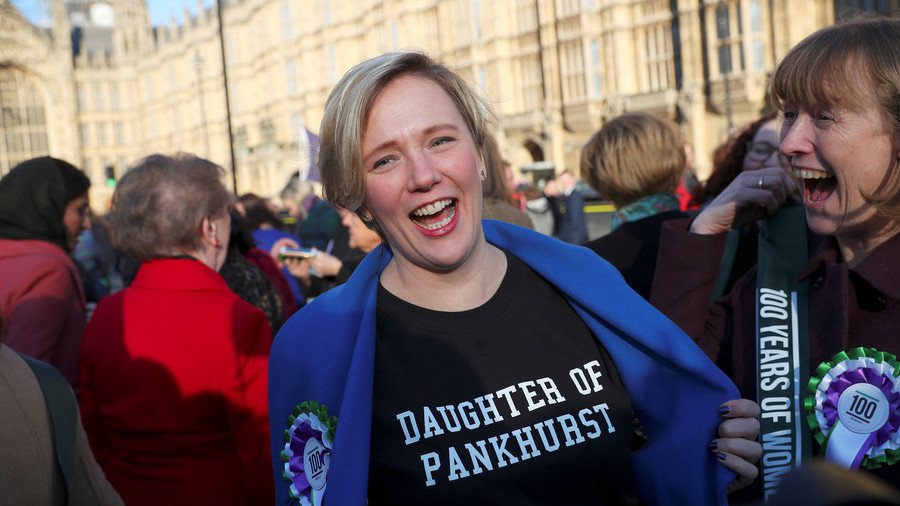 A British politician has apologized after causing a race row by sharing a 1980s advert in a WhatsApp group for Labour MPs. Stella Creasy MP deleted the post and said he had not realized the advert was racist.
According to The Mirror, the Walthamstow MP denies knowing the advert for Kia Ora was racist, despite the 80s advertisement having caused controversy for more than two decades.
The television ad, which some argue is not racist, shows a cartoon of a young black boy drinking Kia Ora, wearing dungarees and a straw hat, in a clear racial stereotype.
The advert for the drink, which is made by a British company, also features a crow who asks to share the orange drink. The boy replies: "It's too orangey for crows. It's just for me and my dawg."
Creasey's claims that she "did not realize" the post was racist has sparked anger from voters.
Another man said: "Well I'm a bit behind the times... I just found out Stella Creasy has been sharing a #racist cartoon and that she claimed she didn't know it was racist. Well well well... Centrism. Thy name is Stella."
Creasy's constituency in Walthamstow has a large BAME (Black, Asian, and Minority Ethnic) population. A local party member told the SKWAWKBOX: "As a black constituent of Stella's I'm really shocked and angry that she would share this cartoon from a racist advert from the 1980s. She has a large black constituency, can she really not be aware that it would cause offence?
"The Labour Party needs to take action over this. People have been suspended or removed from the party for less."
Creasy's boyfriend - as described by the Daily Mail - came under fire last week after an online attack, on former Momentum vice-chairwoman Jackie Walker, surfaced.
Dan Fox attacked Walker for being 'so thick – if you tried to drink her through a straw your ears would bleed.'
Ms Walker posted an open letter to Ms Creasy on Facebook, writing that: "We have both been subjected to abuse and threats on social media. I was forwarded an abusive and racist trope in a tweet by Dan Fox."
Fox later apologized.
Just days after the furore, at the Parliamentary Labour Party (PLP) meeting, Creasy called for an end to online abuse.
The MP, who has been threatened with rape on Twitter, described the experience of receiving online abuse.
Like this story? Share it with a friend!
You can share this story on social media: