Britain and US row over suspected ISIS terrorists 'The Beatles'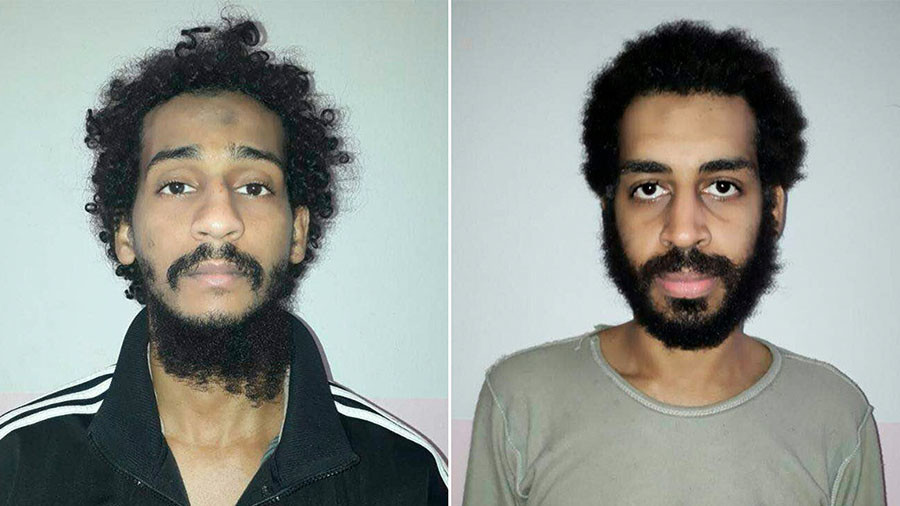 Britain is locked into a diplomatic row with the US over the fate of two Londoners, suspected members of Islamic State (IS, formerly ISIS). Defence Secretary Gavin Williamson does not want them returned to the UK to face trial.
James Mattis, the US defense secretary, has ruled out sending Alexanda Kotey and El Shafee Elsheikh — dubbed 'The Beatles' — to US internment facility Guantanamo Bay after they were captured in Syria. Mattis is in favor of putting foreign IS fighters on trial in their country of origin.
Williamson, however, does not want them to come back to the UK, The Times reports. Kotey, 34, and Elsheikh, 29, were stripped of their British citizenship after joining IS.
"The day these barbaric terrorists turned their back on this country in pursuit of an evil agenda of bloodshed and slaughter, they forfeited their right ever to return," a Whitehall source told the newspaper. "They are not British subjects and should pay the price for their crimes in Syria."
There is no judicial system in Syria that could try them, however, and the US does not recognize the jurisdiction of the International Criminal Court in The Hague.
Williamson and Mattis will join other defense ministers from the US-led coalition against IS for a meeting in Rome on Tuesday. They will discuss what to do about the "huge number" of foreigners held by US-backed Kurdish forces in Syria on suspicion of belonging to IS.
Kotey and Elsheikh both grew up in west London. Their cell is suspected of torture and involvement in the beheading of more than 27 hostages, including Britons and Americans.
Sources say it would be an embarrassing setback if Britain had to accept responsibility for the men.
Downing Street would have ultimate responsibility for any decision on whether Britain would take them, in consultation with the Foreign Office, Home Office and government law officers. Downing Street and the Home Office declined to comment.
About 850 Britons have joined IS in Syria and Iraq since 2014. More than 400 have since returned and at least 100 are thought to have been killed.
Think your friends would be interested? Share this story!