UK prosecutors pressed Sweden not to drop Assange extradition in 2013 – report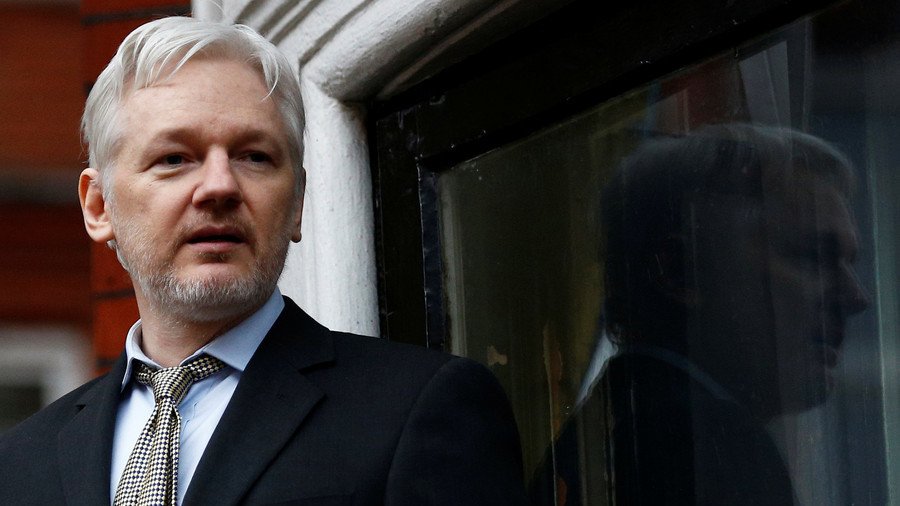 Britain's Crown Prosecution Service (CPS) dissuaded Sweden from attempting to drop extradition proceedings against Julian Assange as far back as 2013, according to an email exchange seen by the Guardian.
The newspaper reports Swedish prosecutors were keen to drop the proceedings against the WikiLeaks founder in 2013, four years before they officially did in 2017. During the exchange between the Swedish director of public prosecutions, Marianne Ny, and an unnamed, since retired, CPS lawyer in charge of the case, Ny said that: "There is a demand in Swedish law for coercive measures to be proportionate."
"The time passing, the costs and how severe the crime is to be taken into account together with the intrusion or detriment to the suspect. Against this background, we have found us to be obliged to lift the detention order ... and to withdraw the European arrest warrant. If so this should be done in a couple of weeks. This would affect not only us but you too in a significant way," Ny added.
In response, the CPS lawyer said: "I do not consider costs are a relevant factor in this matter." Up until that point, the cost of preventing Assange from leaving the shelter of the Ecuadorian embassy in London was £3.8 million (US$5.25 million).
"All we can do is wait and see (and perhaps be eternally grateful that neither of us have to share a room in the embassy with him over Christmas!)," he added.
Assange, 46, absconded in 2012 to enter the Ecuadorian embassy in a bid to avoid extradition to Sweden over allegations of sexual assault and rape. He has consistently denied the allegations. Swedish prosecutors have since dropped the case.
The WikiLeaks chief fears that he if leaves the sanctuary, he will be extradited to the United States and put on trial for the whistleblower organization's disclosure of a treasure trove of classified US government and military documents, including the now infamous "Collateral Murder" video.
Last week, judge Emma Arbuthnot rejected a bid by Assange, who was was made an Ecuadorian citizen in December, to have an arrest warrant against him for breaching bail conditions dropped.
A further ruling to have the warrant lifted on "public interest grounds" is due for February 13.
Think your friends would be interested? Share this story!
You can share this story on social media: