Final two jihadists of 'the Beatles' ISIS terrorist cell captured by the Syrian Democratic Forces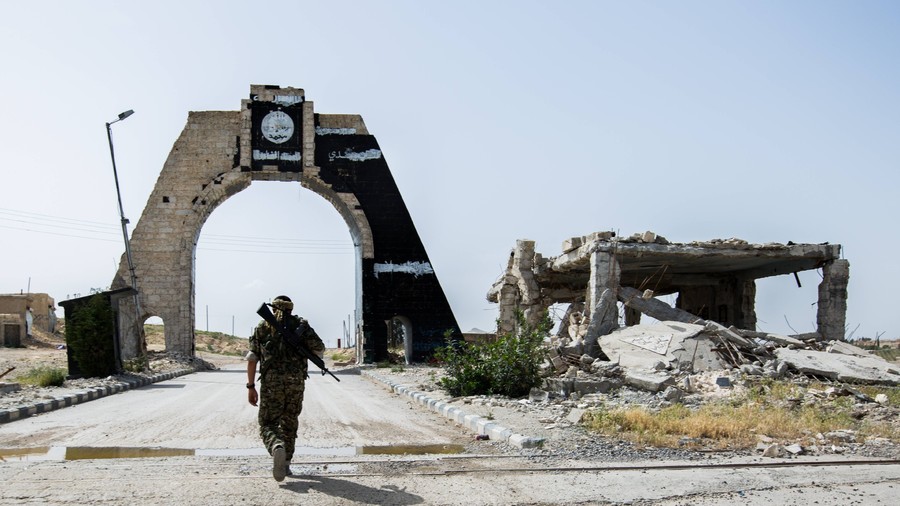 Two British jihadists, members of the ISIS cell known as 'the Beatles,' have reportedly been captured by Syrian Kurdish fighters allied to the US. The Britons are known for the murder and torture of two dozen hostages.
London born Alexanda Kotey, 34, and El Shafee Elsheikh, 29, whose family fled Sudan in the 1990s, were the only remaining members of the group that were still at large.
The capture was initially reported by the New York Times (NYT) and then also confirmed by the Guardian. Both men are considered foreign terrorists by the United States. The NYT, citing unnamed US officials, reported the two men were captured by the Syrian Democratic Forces (SDF) close to the Syrian-Iraqi border.
The SDF gave American special forces access to the two prisoners after suspecting that they were foreign fighters. US officials were reportedly made aware of the capture in mid-January.
It is understood that the two British jihadists attempted to conceal their identities. Their captors ran fingerprint and other biometric checks on them, identifying them as Kotey and Elsheikh.
Both men reportedly supplied valuable intelligence to military interrogators about the remaining ISIS leadership structure, according to the NYT, citing an unnamed official. Adding that other information had been collected from mobile phones and other electronic equipment in their possession.
According to the US State Department's terrorist designation, Kotey acted as a guard for the Beatles cell, and "likely engaged in the group's executions and exceptionally cruel torture methods, including electronic shock and waterboarding.
"Kotey has also acted as an ISIL [Islamic State/IS, formerly ISIS] recruiter and is responsible for recruiting several UK nationals to join the terrorist organization."
According to the US state department, Elsheikh travelled to Syria in 2012 where he "earned a reputation for waterboarding, mock executions, and crucifixions while serving as an Isis jailer."
The four strong group was reportedly lead by Mohammed Emwazi – dubbed in the UK media as 'Jihadi John.' Emwazi was killed in a US drone strike in 2015. Before his death, he was believed to be responsible for the beheadings of journalists James Foley and Steven Sotloff. The gruesome murders were filmed in order to spread ISIS propaganda garnering Emwazi international notoriety.
The Beatles' fourth member, Aine Davis, was detained in Turkey in 2015, remaining in the country where he was convicted on terrorism charges in 2017.
If you like this story, share it with a friend!
You can share this story on social media: