Should British ISIS fighters be killed or face trial? Defense Sec Williamson makes up his mind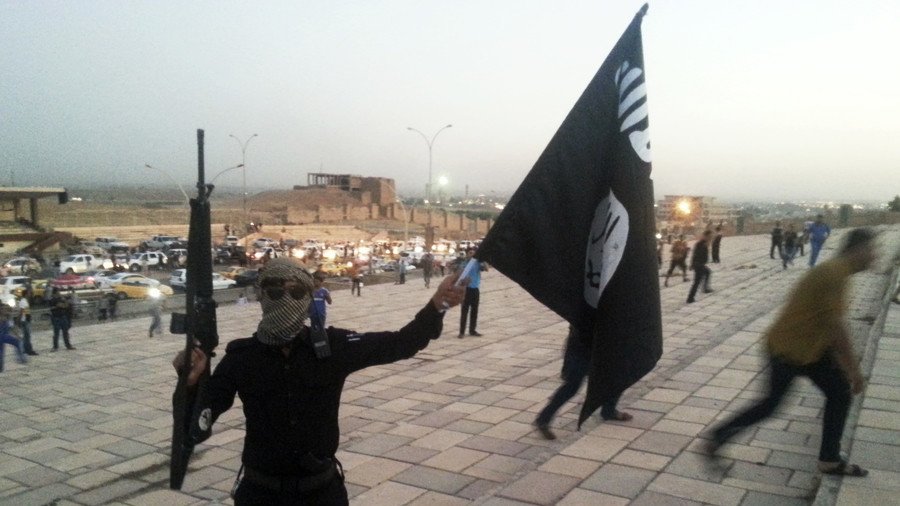 UK Defense Secretary Gavin Williamson has come under fire from opposition Labour MPs after suggesting British citizens who join Islamic State (IS, formerly ISIS) should be killed. He said a "dead terrorist can't cause any harm to Britain."
Williamson's comments sparked fury from the opposing benches, as Jeremy Corbyn's Labour MPs accused the newly appointed Ministry of Defense (MoD) chief of walking away from the rule of law.
The Tory MP was handed the defense secretary brief to the disbelief of his cabinet colleagues, since he has no battlefield or military experience. The business-brained chief whip was likely promoted for his loyalty to the embattled PM Theresa May. Now his call to block anyone who has served or lived in territory controlled by IS from coming home has been branded "appalling."
"A dead terrorist can't cause any harm to Britain. I do not believe that any terrorist, whether they come from this country or any other, should ever be allowed back into this country. We should do everything we can to destroy and eliminate that threat," Williamson told the Daily Mail.
Shadow attorney general and a close Corbyn ally, Shami Chakrabarti, condemned the comments, insisting that jihadists are entitled to their day in court.
"If you're on the battlefield then you have to fight whoever is opposing you on the battlefield," she told Sky's Niall Paterson.
"If he's suggesting targeted assassinations of criminals who should instead be brought to justice, that is appalling and we do not want to hear a defense secretary abrogate the rule of law.
"Because the rule of law is what brave men and women who join our armed forces and put their lives at risk, that's what they do it for - for the rule of law at home and abroad."
Scorn has continued to come from every political corner over the comments. Liberal Democrat peer Lord MacDonald branded them "a juvenile response" that "belong in a Netflix series."
Around 270 British citizens are believed to be alive and in the Middle East after joining IS. Roughly 400 have returned. Corbyn himself caused a storm when he implied that Britain should fund jail time for convicted jihadists - including Mohammed Emwazi, dubbed 'Jihadi John' by Britain's tabloid press.
He said the executioner from London should have been brought to justice for his "callous and brutal crimes" in court.
The prime minister's official spokesman said the government's policy was that "If you travel to Iraq and Syria and if you are fighting with our enemies there, then you make yourself a legitimate target."
You can share this story on social media: