Defense Secretary faces war of passive aggression from his own side, as Tory snipers take aim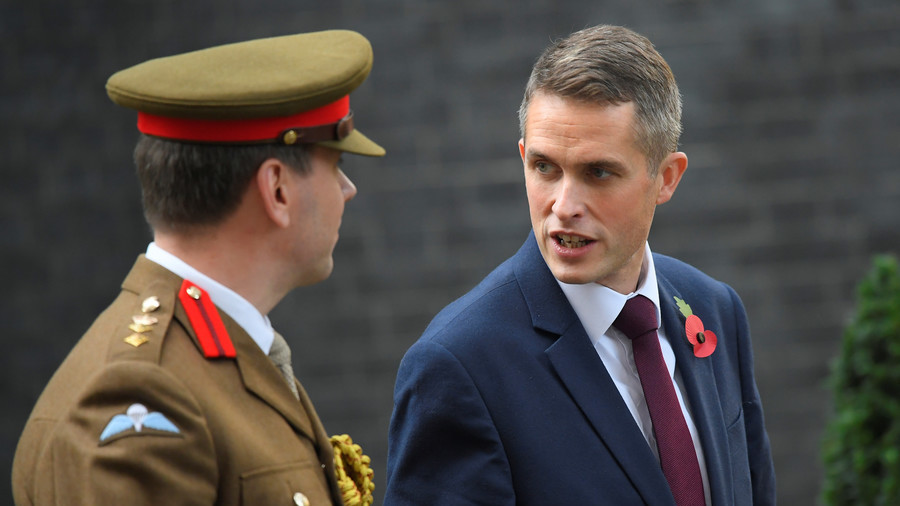 Since his appointment as UK defense secretary, Gavin Williamson has endured his share of jibes, but now he is being prodded by his own side, and in public.
Britain's Chancellor Philip Hammond appears to have taken aim at Williamson when he implied this week that his parliamentary party colleague was not up to the job he has been given by Prime Minister Theresa May.
"There is no greater champion of defense than me," Hammond told members of the Commons Treasury Committee, "I was defence secretary for almost three years. I am a huge advocate for our armed forces.
"The defense budget is being increased," Hammond boasted, "but I recognize also that defense is facing some pressures, particularly around currency movement. A lot of defense procurement is denominated in US dollars.
"I expect that once [Williamson] has had a chance to understand the situation in the Ministry of Defence, and to get his head around the defense budget, [he] will be wanting to come and talk to me and he will find no one more sympathetic...", the chancellor predicted.
The apparent feud between the pair is another potential embarrassment to the conservatives, and follows on a perceived coup against May. On top of Foreign Secretary Boris Johnson's and Michael Gove's backstabbing and bickering, there was Hammond's public spat with Gove and Brexit Secretary David Davis.
Hammond's allies have previously likened Williamson, 41, to Private Pike from 'Dad's Army' (a British sitcom) – a hapless young home guard, often called 'stupid boy'.
Some in Westminster had been outraged when other MPs, some with military experience, were overlooked for the post of defence secretary, and Williamson was even accused of forcing his way into the cabinet, while popular veterans remained on the backbenches.
A former businessman with a penchant for pottery and a pet spider called Cronus, about the closest Williamson has come to military precision since entering parliament is being charged with administering discipline as chief whip. He has never been in combat. Now, he is running Britain's military, in charge of major decisions, from spending to airstrikes.
There are reports that Williamson has banned party colleague Hammond from Royal Air Force flights until the chancellor has paid for past trips. The UK Treasury, which has used jets and helicopters for business, is said to owe a six-figure sum for its official flights.
Other ministers watching this public spat have called the pair childish and have urged the PM to step in.
You can share this story on social media: