'We could lose the historic victory': Farage fears Brexit reversal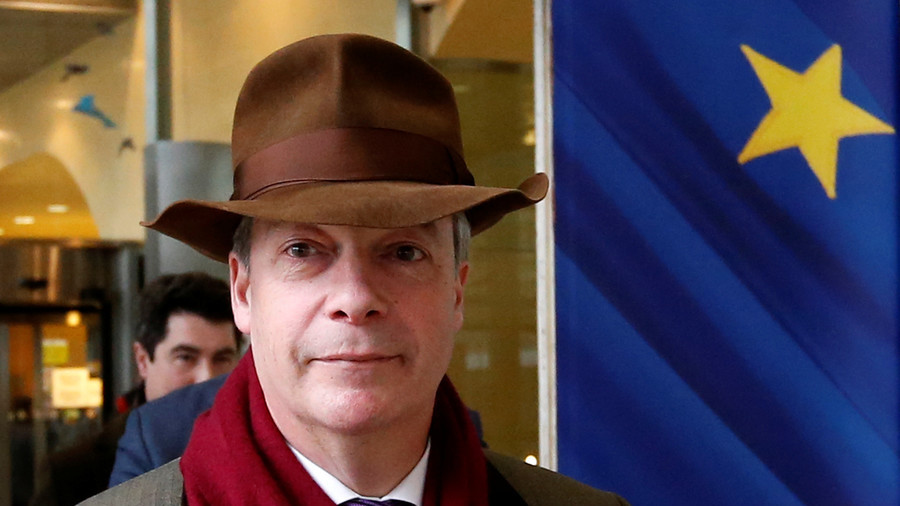 Brexit campaigner Nigel Farage says he is growing increasingly concerned that the UK's historic vote to leave the European Union could be overturned after all.
The former UKIP leader claims the 'Leave' camp has lost steam in negotiations, giving the 'Remainers' more leverage in controlling the debate and influencing both parliament and the public on EU membership unchallenged.
READ MORE: 'My mind is actually changing': Nigel Farage calls for a second Brexit referendum
"The 'Remain' side are making all the running," Farage said in interview with the Observer newspaper. "They have a majority in parliament, and unless we get ourselves organized we could lose the historic victory that was Brexit."
Last week Farage angered Brexiteers and UKIP members by calling for a second EU referendum in Britain, much to the delight of 'Remainers.' Farage argued that it would result in an even stronger majority vote to leave, comprehensively shutting down arguments to remain in the union.
Meanwhile, Labour leader Jeremy Corbyn said on Sunday that his party is not supporting or calling for a second referendum on EU membership but, when pressed, stopped short of saying his party would not support a second referendum in the future.
"We are not supporting or calling for a second referendum; what we've called for is a meaningful vote in parliament," Corbyn told ITV's Peston on Sunday show.
Corbyn also lashed out at UK Foreign Secretary Boris Johnson for accusing the Labour politician of damaging the country's "special relationship" with US president Donald Trump.
"Well, in line with so many other ill-thought out, ignorant, ill-considered comments by Boris Johnson, that goes on the same shelf," Corbyn said.
You can share this story on social media: