Boris Johnson slams 'pompous popinjay' critics of Donald Trump after UK state visit canceled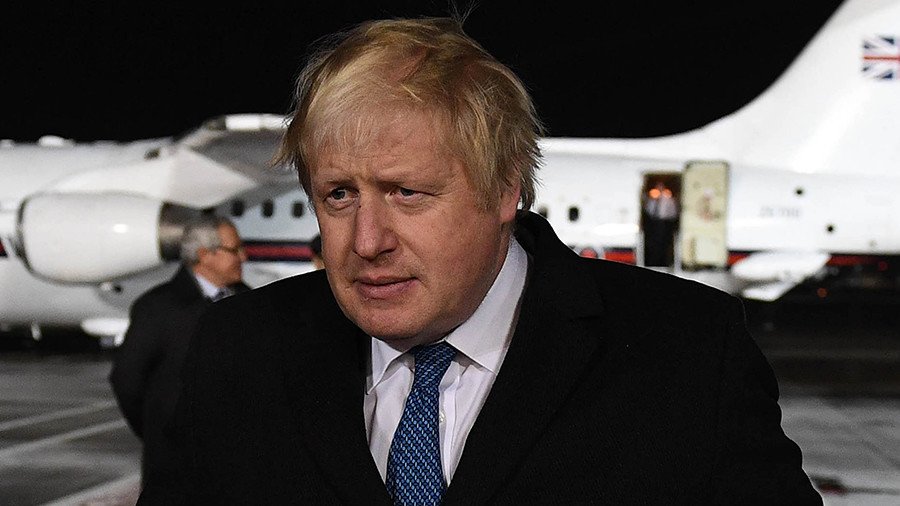 Boris Johnson has called London Mayor Sadiq Khan a "pompous popinjay" for celebrating Donald Trump's canceled UK trip. "[Khan] seems determined to put this crucial relationship at risk," the foreign secretary tweeted.
Trump's U-turn was welcomed by many, including Khan. The mayor said in a statement that Trump must have realized that many Londoners opposed his visit.
"It appears that President Trump got the message from the many Londoners who love and admire America and Americans, but find his politics and actions the polar opposite of our city's values of inclusion, diversity and tolerance … Let's hope that Donald Trump also revisits the pursuit of his divisive agenda," Khan said.
Johnson responded by saying the US is the "biggest single investor" in Britain and urged him not to put the "crucial relationship at risk."
"We will not allow US-UK relations to be endangered by some puffed up pompous popinjay in City Hall," he added.
In the tweet, Johnson also suggested Labour leader Jeremy Corbyn was "determined" to put the relationship at risk. Corbyn has been critical of Trump's policies in the past.
Former UKIP leader and Trump-fan Nigel Farage claimed Corbyn and Khan's backing of protests may have deterred Trump from visiting.
"It's disappointing. He's been to countries all over the world and yet he's not been to the one with whom he's closest. I think it's disappointing," Farage told the BBC. "Maybe, just maybe, Sadiq Khan, Jeremy Corbyn and the Labour Party planning mass protests, maybe those optics he didn't like the look of."
The US leader was due to be the guest of honor at the opening of the new American embassy in London, but he canceled his trip with a tweet, in what appears to be a major diplomatic snub to Britain.
Theresa May's embattled government has been sidelined by the other half of the 'special relationship' as Washington pulls out of a public love-in with London that had been scheduled for February.
READ MORE: 'Security concerns' or ugly embassy? Trump cancels UK visit with ANOTHER odd Tweet
Trump has offered a peculiar excuse for his pulling out. Apparently, he does not like the new US embassy. "Reason I canceled my trip to London is that I am not a big fan of the Obama Administration having sold perhaps the best located and finest embassy in London for 'peanuts,' only to build a new one in an off location for 1.2 billion dollars. Bad deal. Wanted me to cut ribbon-NO!," he tweeted.
Labour MP David Lammy, who has been vocal in condemning Trump's planned trip, replied to the president's tweet by saying: "What a load of *******! You finally got the message that you'd be met by millions of us out on the streets protesting."
The hashtag "ICancelledMyTripToLondon" is trending on Twitter on Friday. Many were mocking the president.
Twitter user Charlie wrote:" #ICancelledMyTripToLondon because it turns out it was not, in fact, calling. It had the wrong number."
Rachel Delayhaye Lefever added: #ICancelledMyTripToLondon because my advisers - great advisers, the best - sang me that London's burning, and they're fetching the engines, and there's fire fire. Probably because of their terror problem. UNSAFE."
Ronnie Fowler tweeted: #ICancelledMyTripToLondon because I've always thought Tower Bridge was actually London Bridge!! This is fake news - SAD!!"
You can share this story on social media: