Failed UKIP candidate fled to Pakistan to avoid jail for racial abuse - Judge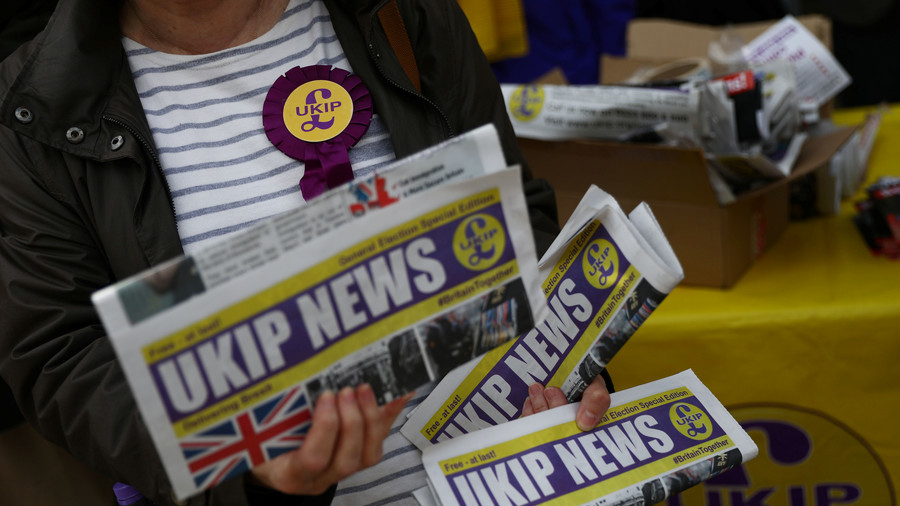 A former UKIP candidate has fled to Pakistan and has been sentenced to jail in absentia, for racially abusing a man who tried to help her. Sam Naz, 34, branded a Tesco worker a "f***ing foreigner" after he tried to rescue her in a car park in east London in 2015.
Naz failed to defeat Tor candidate Zac Goldsmith as MP for Richmond Park in the 2015 General Election, two months after the shocking car park incident. Had she won the seat, she would have been swiftly forced out of the job and jailed.
A court heard this week how Naz had flung racial slurs at Mohammed Watfa at Tesco's Leyton High Road branch, on March 22, 2015.
Watfa, 49, a trolley collector, had run over to help Naz when she got into an argument with another customer. The wannabe politician had been shouting about how a man had shoved her and grabbed her by the neck. But Watfa was hit with a barrage of abuse when he arrived by her side.
Blackfriars Crown Court heard how Naz screamed at the Tesco employee, calling him a "f***ing b***ard," a "f***ing foreigner" and shouting: "What kind of f***ing foreigner are you?"
Naz, of High Street, Richmond, claimed she was set upon by Watfa, who said "you f***ing deserved it."
An initial trial yielded no result, as the jury at Snaresbrook Crown Court failed to reach a verdict. Naz was convicted and fined £1,500 last September, but this conviction was quashed on appeal; a third appearance in court saw Naz found guilty of racially aggravated intentional harassment.
Naz was due to appear for sentencing but instead flew to Pakistan. The family alleges she is in the country because one of her children is receiving medical treatment. Regardless, a judge jailed her for three months for her "sustained, deliberate and cruel racist tirade."
Judge Recorder Dafydd Enoch, QC, branded the flight a "delaying tactic," according to the East London Guardian. The judge told Naz's barrister, Rupert Russell, his client was deliberately dodging justice.
He said: "That is exactly what she has done, I take the view that this is a blatant attempt to avoid the inevitable."
Jurors were told Naz had made claims about an "IS conspiracy" in Waltham Forest when she was questioned by officers, and had said the investigating officer was "believing a bunch of terrorists over me."
"You set yourself up and promoted yourself as someone who wanted to and deserved to represent the people of this country in Parliament," The judge said, according to the Guardian Series.
"By so doing, you had a public responsibility to behave decently and appropriately, particularly in public. The people who you abused on this day in public were the very people whose votes you were courting.
"The idea that you could represent such people in Parliament is difficult to swallow and I would have thought that no self-respecting political party would wish to have its interests represented by you in the future, given the evidence we have heard in this trial and the resultant conviction.
"You have, in my judgement, displayed publicly a persona which is bigoted and cruel. There is not one iota of humility in you," Judge Enoch said.