'Mini police state': Students' union employs 'safe space marshals' to control debates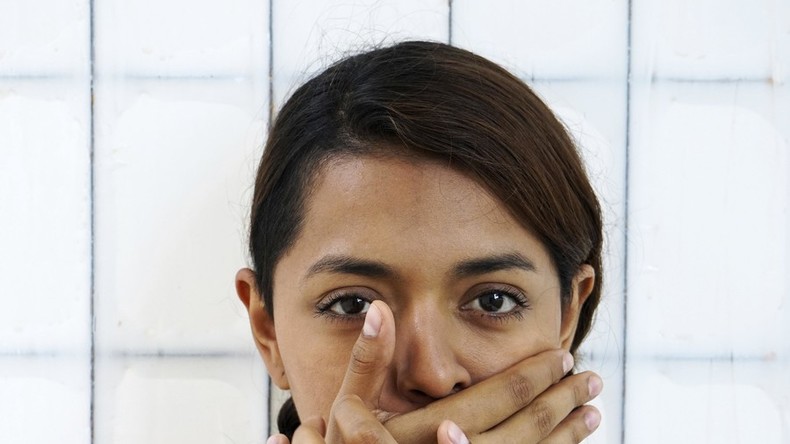 King's College London (KCL) students' union is adopting 'safe space marshals' to control student events. Critics say the £12 per hour paid to the new guards out of students' union contributions is "subsidizing intolerance."
Marshals are being employed by the students' union to patrol debates and make sure speakers do not offend the audience. They have powers to take immediate action against any participant who is being offensive or discriminatory.
The news, however, sparked widespread criticism. Many are concerned the strategy poses a threat to freedom of speech, one of academia's founding principles.
King's College film studies student Millie Ratchie, 19, questioned the value in spending student contributions on the scheme.
"I feel like people can only learn to articulate their opinion by pushing against things and debating, which doesn't happen when other people's opinions from your own are censored," she told RT.
Daniel Crouch, 25, who is studying electrical engineering, also told RT: "The idea of freedom of speech is to protect the ideas that are controversial, not to maintain the status quo."
Twitter users are likening the measures to a "police state."
One user compared the marshals to the paramilitary brownshirts of Hitler's Nazi party.
Another blamed the UK for falling victim to the "cancer" of censorship spreading in US academia.
Still another questioned how this would prepare students for the "real" world.
Tory backbencher Jacob Rees-Mogg was monitored by three marshals when he spoke at the university on Wednesday.
Greg Hall, a third-year history student, told the Times: "Jacob Rees-Mogg addressed the issue straightaway and said he thought safe spaces were counter to free discussion... he didn't offend anyone and there were no dramatic interventions."
The marshals have been employed, according to the union, for the past two years by groups including Students4Syria and Students not Suspects. It seems students have until now been unaware of their contributions to the union funding the patrols.
Hall added: "I feel we are subsidising intolerance."
Rees-Mogg himself called safe spaces "weird."
He told Telegraph: "It's absolutely weird to send marshals to check the content of the speech by an elected Member of Parliament.
"I think you should make the safe assumption that MPs have views that are acceptable to their electorate and therefore you should not need to send people whose purpose may be to censor what is discussed."
Frank Furedi, emeritus professor of sociology at the University of Kent, expressed concern over the policy, saying: "The logic of employing someone to patrol the campus for safe space violations is to turn KCL into a mini, soft police state.
"Next they'll be employing monitors to listen in to lectures. It pays better than a bar-job so they are unlikely to have a shortage of applicants," Furedi said, according to the Daily Mail.
A university spokesman said: "Universities have a unique challenge to create environments in which open and uncensored debate from all sides on issues of political, scientific, moral, ethical and religious significance can take place without fear of intimidation and within the framework of the law.
"We are proud of our diverse community and are absolutely committed to academic freedom and free, peaceful and respectful dialogue where people have conflicting views."
You can share this story on social media: