Freedom of speech must trump safe spaces in universities, minister says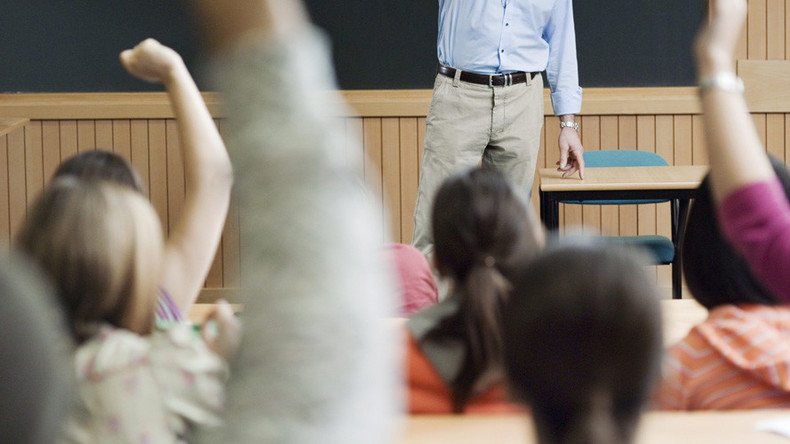 Freedom of speech will be enshrined in law at university campuses across the country, including student unions, if Boris Johnson's brother is to have his way.
Higher education minister Jo Johnson, younger brother of the foreign secretary, has written to higher education institutions warning that a commitment to freedom of speech will have to be clearly outlined in their governance structures. Free speech must prevail and counter censoring forces, including those asking for 'safe spaces,' the minister said.
According to the original report in the Times, Johnson told Universities UK chief executive Nicola Dandridge that universities had the "legal duty" to host speakers of any belief, be they "members, students, employees or visiting speakers."
"It is important to note that the duty extends to both the premises of the university and premises occupied by the students' unions, even when they are not part of the university premises," he said, adding that access should not be "denied to any individual or body on any grounds connected with their beliefs or views, policy or objective."
The policy is believed to come as a response to a series of boycotts to controversial speakers in universities across the country.
Feminist writer Germaine Greer has been the target of a national ban from students, after expressing sentiments described by her critics as "transphobic."
Censorship is believed to have increased at universities in the last few years, with 94 percent of institutions now having official restrictions on what can and cannot be said on campus. Last year the number of universities with freedom of speech restrictions had also risen to 90 percent from 80 percent in 2015.
Certain colleges are even attempting to ban allegedly offensive words, including Cardiff Metropolitan University where "gentleman's agreement" and "mankind" are on a list of no-go words for their sexist overtones.
Johnson's letter is part of his strategy to impose public interest principles on higher education providers, as outlined in the Higher Education and Research Bill.
Not everyone supports the bill, however, including the House of Lords, which believes the document gives students too much power.
You can share this story on social media: