British universities 'no-go zones' for Jewish students – top peer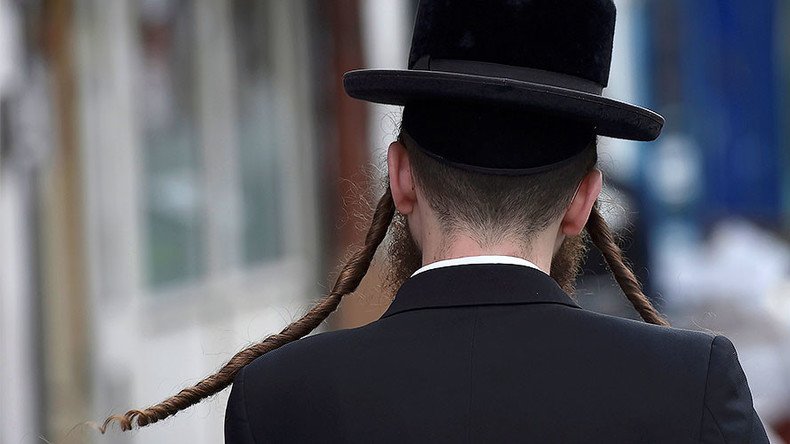 Rampant anti-Semitism has turned some of Britain's top universities into 'no-go zones' for Jews, according to a top peer.
Baroness Ruth Deech, a cross-bench peer who formerly held the highest office dealing with student complaints, says extreme levels of hostility at universities have meant some have gained the reputation of being places where Jewish students are unwelcome.
She says hostility towards Israel at universities across the country is at the heart of the problem.
Deech's comments come after a series of high-profile incidents at top universities where Jewish students claim they have been verbally or physically attacked.
"Amongst Jewish students, there is gradually a feeling that there are certain universities that you should avoid," she said.
"Definitely SOAS [in London], Manchester I think is now not so popular because of things [that] have happened there, Southampton, Exeter and so on."
Speaking to the Telegraph, Deech said some institutions are failing to combat hatred against Jewish students because they are "afraid of offending" their potential investors from Gulf states.
"Many universities are in receipt of or are chasing very large donations from Saudi Arabia and the Gulf states and so on, and maybe they are frightened of offending them," she said.
"I don't know why they aren't doing anything about it, it really is a bad situation."
Over the past decade, Saudi Arabia has been one of the largest sources of donations from Islamic countries, much of which is devoted to the study of Islam, the Middle East and Arabic literature.
Speaking to the Daily Mail, a University of Exeter spokesperson said the claims were "simply not true."
"Exeter University not only has a thriving Jewish society, but teaches Jewish studies, the history of the holocaust and has a Jewish chaplain, as part of its multi-faith team," she said.
"Exeter has philanthropic supporters of many faiths , including Jewish, Christian and Muslim."
Earlier this year, students at Exeter university were photographed wearing T-shirts with what appeared to be racist slogans at a sports club social event.
Slogans included: "The Holocaust was a good time."
A University of Southampton spokesperson also denied claims of anti-Semitism.
Last year, the university was forced to cancel a conference on Israel's right to exist in the face of criticism from opponents who described it as "giving legitimacy to anti-Semitism."
One of its most respected alumni returned his degree in protest and at least one major patron of the university was said to have been considering withdrawing funding.
The University of Manchester's student union has started adopting motions perceived as hostile against Jews, including endorsing the boycott, divestment and sanctions (BDS) campaign against Israel.
You can share this story on social media: