Islamophobic terrorism: Anti-Muslim hate crime 'not taken seriously' in Britain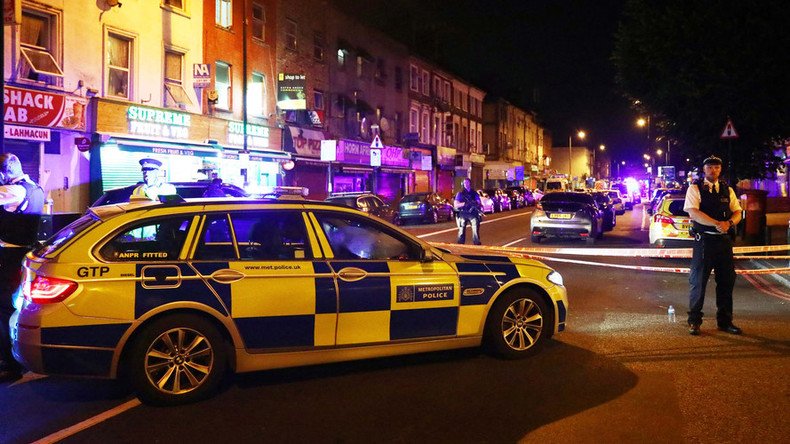 Islamophobia, or hate crimes perpetrated against Muslims, is still "not taken seriously enough" in Britain, according to campaigners and academics.
Following the terrorist attack in north London's Seven Sisters, which left one dead and 10 in hospital, celebrities and the public alike have criticized outlets of Islamophobic rhetoric.
Among the culprits are tabloid newspapers like the Sun, the UK Independence Party (UKIP), the Leave campaign during the Brexit referendum, and the leader of far-right group Britain First, Paul Golding.
"Islamophobia is not taken seriously enough in this country," Tom Mills, co-editor of the book What is Islamophobia, told RT.
"You can say things about Muslims and Islam in British public life that you would never get away with saying about other minority groups.
"I don't think there's any doubt about that. But there's also the fact that if you look at the data, Islamophobic terrorist attacks in the UK are roughly as prevalent as attacks by those identifying with Islam, yet they are not treated as such by the media or the authorities."
When the story was originally reported by the Daily Mail as "white van driver injures at least 10 people," Harry Potter author JK Rowling launched a series of tweets asking how the perpetrator had been radicalized – the sort of questions asked following attacks by Islamist extremists.
"The Mail has misspelled 'terrorist' as 'white van driver.' Now let's discuss how he was radicalized," she tweeted.
She followed it up with the caption of a tweet by UKIP's former leader Nigel Farage and his unveiling of a Leave campaign poster showing a long line of presumed migrants with the words "Breaking Point" superimposed.
"Let's talk about how the #FinsburyPark terrorist was radicalized," she added.
Her messages triggered a series of angry replies from Farage and rightwing pundit Katie Hopkins, who Rowling also accused of provoking Islamophobia.
Academics like Mills believe the problem lies within British society and its failure to understand how the vilification of Muslims works.
"It's not just that Islamophobia isn't taken seriously enough, though. It's also that it is not properly understood," Mills said.
LATEST: Follow RT's LIVE UPDATES
"Hate crimes against Muslims are recorded by the police, which is a good thing, and there are a number of initiatives seeking to combat bigoted views about against Muslims, as well as the far right groups and movements associated with them.
"But what tends to always get overlooked is that the far right are just part of a broader continuum of actors that produce Islamophobia.
"At the heart of Islamophobia in this country is the state, and in particular the state counter-terrorism apparatus, and then there are much more mainstream conservative, as well as liberal, groupings, that have actively contributed towards an Islamophobic culture and policy agenda."
A report by anti-Islamophobia group Tell MAMA reported at the end of last year that British mosques had been attacked no less than 100 times since 2013.
You can share this story on social media: