Mosque near Manchester set on fire in 'possible retaliation' against concert bombing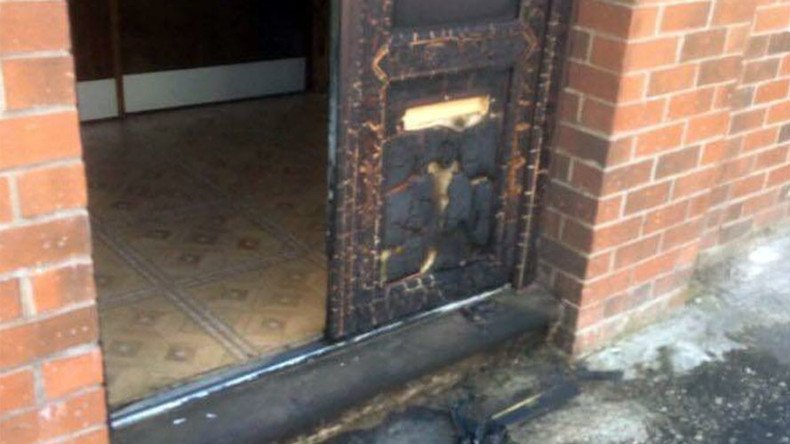 The door of an Islamic center in Oldham, outside Manchester, was set alight in an arson attack hours following the suicide bombing at the nearby Manchester Arena in which 22 people died.
"Last night at around 2am somebody has started a fire through our letterbox. The door is completely burnt down. Very soon after a member of the public was walking past and called the fire brigade. Thankfully nobody was inside at the time," Mohammad Saddiq, the imam of the Qasmia Zahidia Islamic Centre told the Daily Mail. "We have no idea why somebody would target us. We are a religious and educational center. I've been involved her for three years and never dealt with anything like this."
Police are currently examining CCTV footage from the arson site but Saddiq believes the attack may have been a response to what the government believes was a terrorist act perpetrated by UK-born Muslim man Salman Abedi, 22.
"People are upset," said Saddiq. "There's a possibility that it's a retaliation to what happened in Manchester last night but we can't confirm that. It's sad to see more misery in Manchester. What happened last night was terrible but this is not the way to respond."
In the wake of the deadliest terrorist attack on UK soil since the London bombings in 2005, police in Glasgow removed graffiti with the word 'ISIS' inscribed inside a heart and painted on the wall of the city's central mosque.
Police said they were informed about the sign prior to the attack on Saturday May, 20, and "enquiries are continuing" concerning the defacers.
Authorities have warned of potential backlash against Muslims, who constitute around 5 percent of the UK's population. Police reported a "slight uplift" in "Islamophobic incidents" following the previous notable terrorist attack at Westminster in March, in which five victims and the perpetrator, a Muslim man, died.
So far, most of the tension anger over the latest incidents has been expressed through social media, where accusations of "Islamophobia" and appeasement of Islamist terror have been traded in the aftermath of Monday's deadly episode in Manchester.
You can share this story on social media: