UFC 229 brawl: Nurmagomedov & McGregor not expected to attend Nevada Commission hearing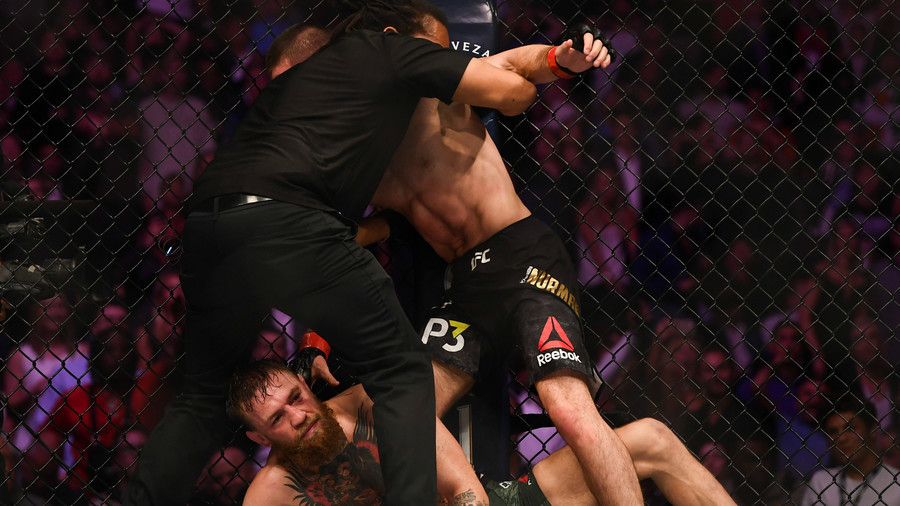 Khabib Nurmagomedov and Conor McGregor are set to no-show the December 10 meeting of the Nevada State Athletic Commission, according to reports.
Nurmagomedov and McGregor were called to appear in front of the commission to have their cases heard following the ugly scenes after their main event bout at UFC 229 in Las Vegas.
But MMA Fighting's Marc Raimondi has reported that McGregor will not be present at the December 10 meeting after the Irishman's legal team was granted a continuance.
Also on rt.com
Massive post-fight brawl mars Khabib win over McGregor at UFC 229
McGregor's absence means the hearing of his case on December 10 is unconfirmed, but what is clear is he will be unable to fight until the situation has been resolved.
In addition, Nurmagomedov is thought to be unlikely to attend his hearing on the same day. A continuance or a settlement agreement may be reached, which would mean the UFC lightweight champion would not be required to attend.
The commission is currently withholding $1million of Nurmagomedov's $2million fight purse as a result of his part in the incident.
READ MORE: 'I'm not going': Khabib refuses to attend Nevada hearing for post-UFC 229 McGregor melee
Nurmagomedov submitted McGregor in the fourth round at the T-Mobile Arena on October 6 before jumping out of the cage to attack McGregor's teammate Dillon Danis. A wild brawl then erupted as members of both teams clashed inside and outside the octagon, leading to the UFC - and their promotion of the fight - being widely criticized.
Nurmagomedov has been linked with a New Year title defense against former interim champ Tony Ferguson, while McGregor has been touted for a bout against Dustin Poirier, with the winners facing off for the title later in the year.
Also on rt.com
'Everything is possible': Khabib open to Conor reconciliation after bitter feud (VIDEO)
But UFC president Dana White said the organization's hands are tied until matters with the Nevada Commission are resolved.
"We can't make any plans until it's over," he said during a post-fight scrum in Las Vegas.
"For me to even say anything is going to happen – who knows what these guys are going to get for suspensions?
"If it was just a fine that would be one thing (but) they're definitely getting suspended."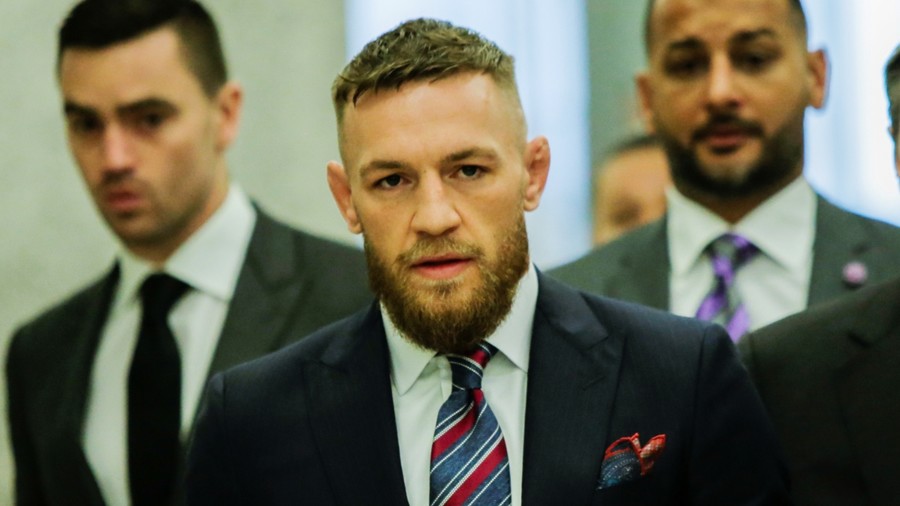 READ MORE: 'Women should be fighters at home' – Khabib risks sexism backlash over comments (VIDEO)