'Everything is possible': Khabib open to Conor reconciliation after bitter feud (VIDEO)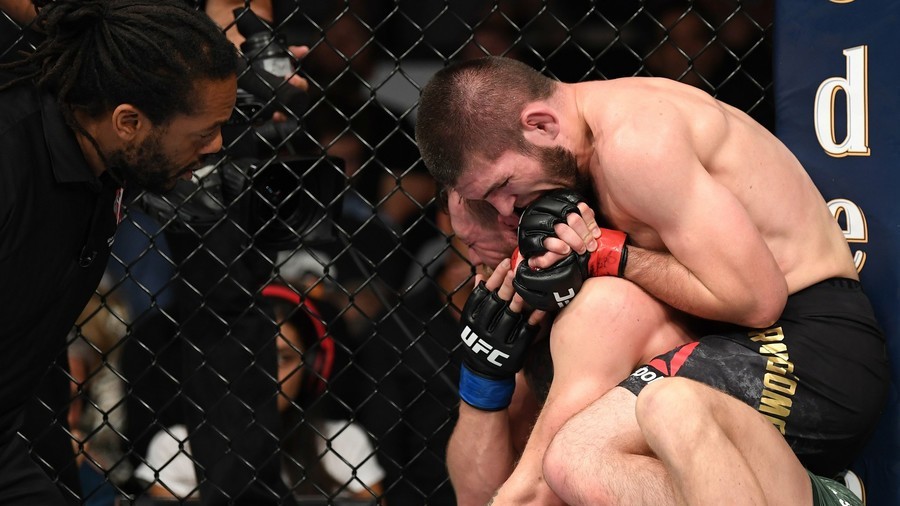 UFC lightweight champion Khabib Nurmagomedov and MMA'S biggest star, Conor McGregor, traded fierce insults before their UFC 229 mega bout, but the Russian has revealed that he would be open to building bridges with the Irishman.
READ MORE:Khabib 'could fight Floyd' when UFC contract expires but Mayweather needs 'life insurance' - manager
The latest chapter in their more than two year old rivalry was a successful one for Nurmagomedov, who defeated McGregor via fourth-round submission in the headline fight at UFC 229 in Las Vegas' T-Mobile Arena.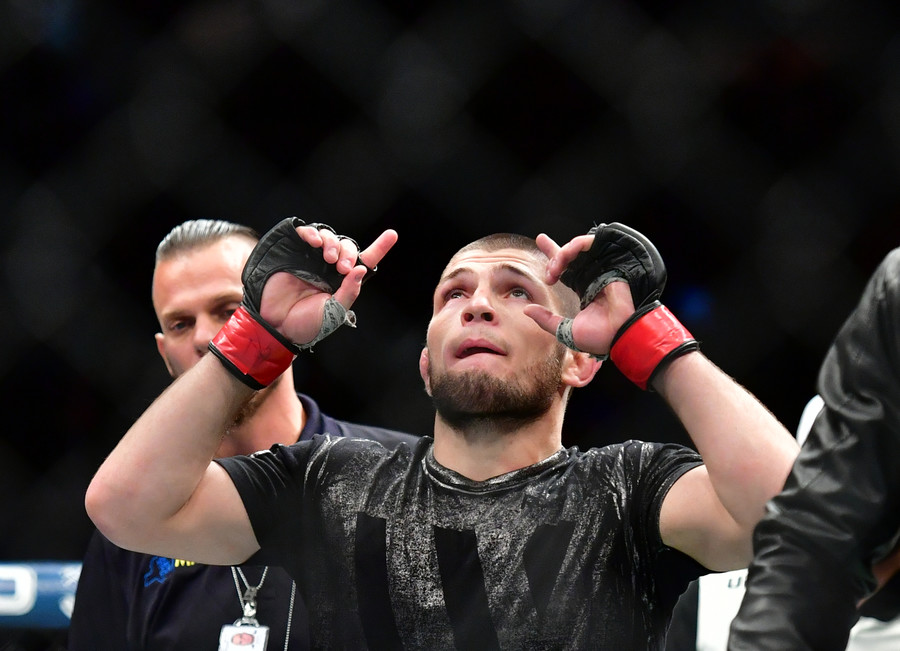 However, the fight was marred by Khabib leaping over the cage in the aftermath in an attempt to attack McGregor's team, in particular his training partner Dillon Danis, having allegedly been taunted by his target throughout the fight.
This was seen by many also as retaliation for McGregor's now infamous bus attack in Brooklyn, New York, last April in which the Dublin fighter attacked the vehicle transporting Nurmagomedov and other fighters to the host hotel following a press conference.
Several fighters, not including Nurmagomedov, were injured in the incident.
READ MORE: 2 birds, 1 stone - Muay Thai fighter knocks out opponent AND referee with combination (VIDEO)
McGregor was subsequently arrested and ordered to undergo anger management and community service. Both fighters are awaiting a December hearing from the Nevada State Athletic Commission to determine if they will face further censure for the post-fight melee on October 6.
However, despite this bad blood between the two fighters Nurmagomedov says that the door is open for a reconciliation with McGregor.
"Everything is possible. Just as McGregor and I feuded, so we could reconcile," Khabib said Monday at a press conference in Moscow's International Business Center to announce a three-year, $1 million partnership with Gorilla Energy Drinks, attended by RT Sport.
"Who are we not to forgive one another when the Almighty forgives us?" he added.
"It's hard to tell. I think it is possible, not at this stage though. We'll have to wait and see. Time will tell. I don't want to use the same language that he uses, saying all those dirty words back to him.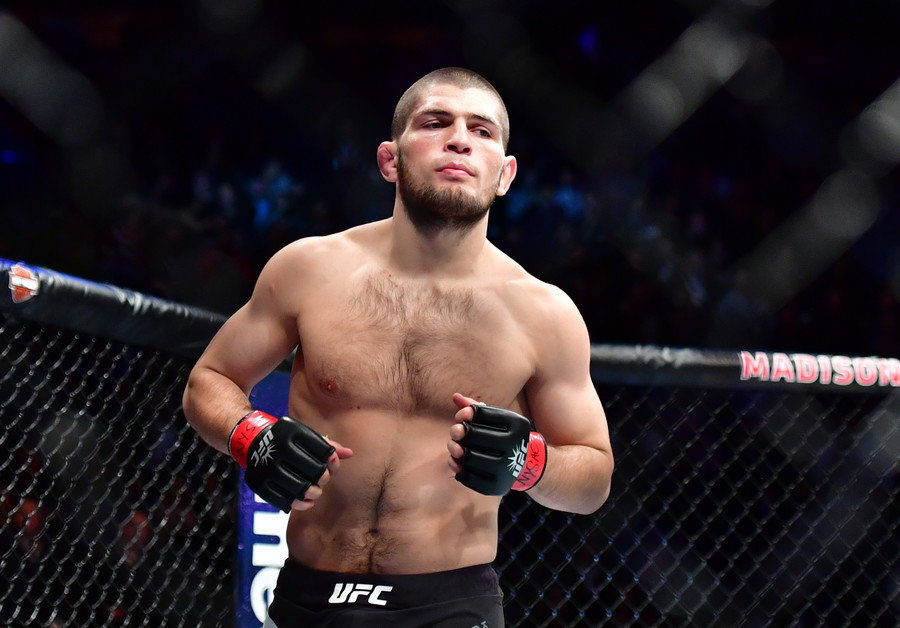 "Everything is possible. We can say we're only humans, so never say never. Let's wait and see."
Given their statuses as two of the best supported fighters in mixed martial arts, as well as two of the most accomplished, it is practically inevitable that their paths will cross again and whether that takes place inside the cage or out of it, Nurmagomedov says that he doesn't know how he will react.
"You never know how you are going to act if a situation comes up. It depends. When I jumped out of the octagon, I never planned it. I never thought about it, it just happened. It was quite high, I could have easily broken my leg. You never know how you are going to act in a certain situation.
"You have to control yourself. Later, you look back at the situation, you rethink it and, of course, you regret that you did things a certain way. People criticize you but that's aftersight.
"I don't take anything back. I did what I did," the 30-year-old concluded.