'It was a bit nasty, nasty': Evra explains raw turkey video in equally bizarre Instagram post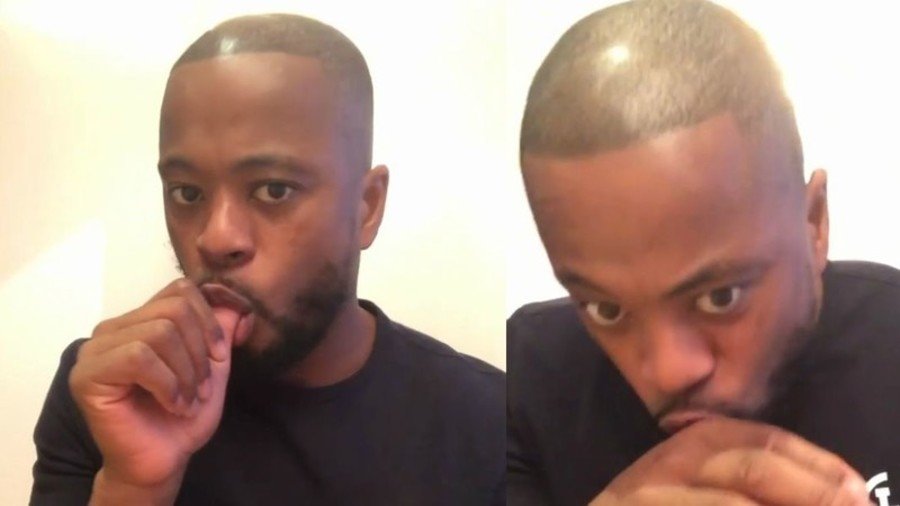 Former Manchester Utd star Patrice Evra has explained the infamous raw turkey video that made the internet recoil in collective disgust – posting an equally bizarre clip in which he admits his bird-fondling was "a bit nasty."
The defender, 37, posted the initial clip on Wednesday, in which he's seen frolicking with and licking a raw bird, apparently in honor of Thanksgiving in the US.
The reaction to the video was one of collective confusion – including warnings to the former France captain that he was at risk of contracting salmonella from his fowl antics.
But if you thought the first video was weird, Evra has now attempted to clarify his titillation with the turkey in a Instagram post equally as baffling as the one that prompted it.
"Yo! I made a video yesterday, it went crazy," Evra begins.
"It was just for Thanksgiving you know, some people find it funny, some people find it weird, some people find it disgusting.
"We're all different, thanks God," the former Juventus player adds.
"But come on, I'm not a gangster… the real one is like Nusret (Gökçe), you see the way he chopped the meat?" Evra says, apparently referring to the Turkish celebrity chef otherwise known as Salt Bae.
"Me I just cuddle, I just kiss the meat, that's it," Evra says, before admitting: "I went too far when I sucked the toes of the chicken, it was a little bit nasty" – then licking his fingers in a repeat of his original clip.
He then picks up on the salmonella references that flooded the internet after his antics.
"But come on, now people wish me the salmonella, I know salmon, but apparently salmonella is a girl that when she kiss you, you can die straight away or you can have the diarrhea for 10 years," he says.
READ MORE: 'Scariest injury': UFC fighter reveals horror eye damage suffered at Argentina event
"And what about the vegan people, I see vegan people in my garden, crawling, eating all the grass. I ain't saying anything…they eat everything, the flowers, the grass, even the tree now, we need trees."
He concludes by emphatically repeating his catchphrase, "I love this game!"
We await with interest what will next emerge from the weird and wonderful world of Patrice Evra…
You can share this story on social media: