Kim Jong-un impersonator detained in Singapore airport for being too good at his job (PHOTOS)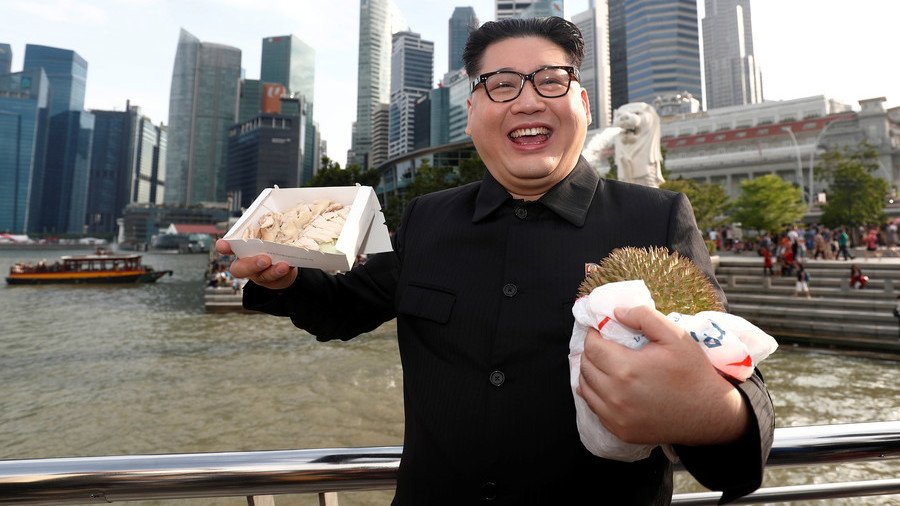 Impersonators are great at entertaining, but one man apparently impersonates Kim Jong-un a little too well. His uncanny resemblance to the North Koran leader led to him being detained and questioned at Singapore's Changi Airport.
The Hong Kong-based impersonator, who goes by the stage name Howard X, was traveling to Singapore to get into character ahead of the historic summit between Kim Jong-un and US President Donald Trump on June 12.
But his character is apparently so believable that Singapore authorities found it necessary to question him for two hours, just to make sure he wasn't the real Kim trying to sneak into the country under the radar.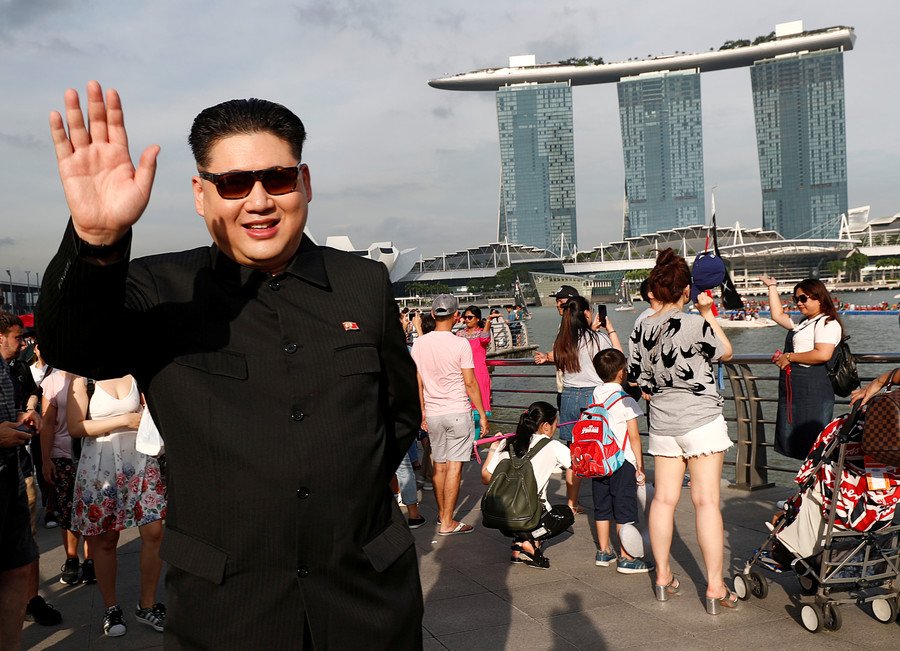 "They asked me about what my political views were and if I had been involved with protests or riots in other countries," Howard X told Bloomberg News. "I feel they were trying to intimidate me, but if I got deported it would have been big news."
He was eventually let go, but explicitly told to stay away from summit venues. It's unclear whether that thwarts the plans of Howard X, who is slated to make appearances during the summit with Trump impersonator Dennis Alan.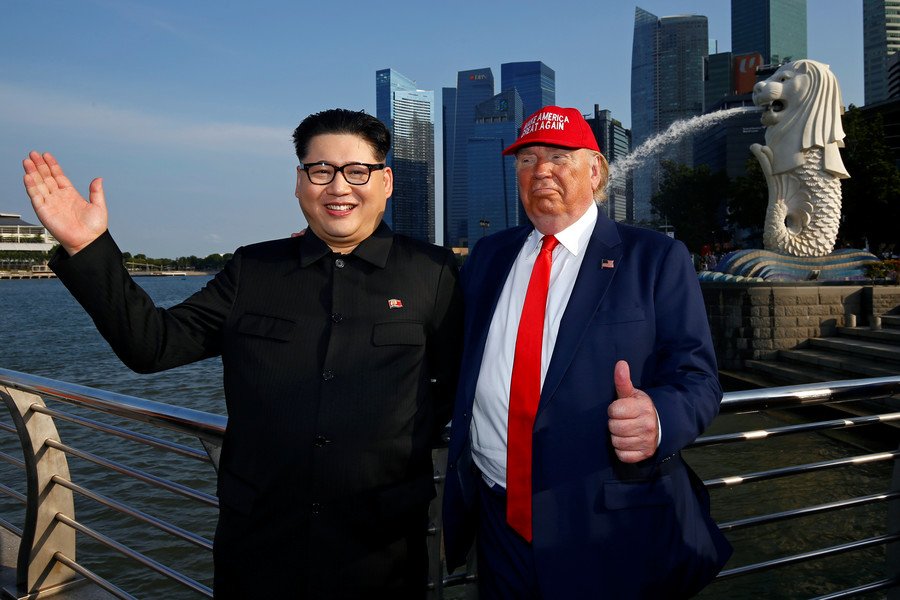 It's not the first time that Howard X and Alan have teamed up. They were a fan favorite at the Pyeongchang Olympics in February, taking RT along for the ride as they shared a few beers with the unsuspecting and highly amused crowds.
As for the outcome of the summit itself (the one between the real Trump and Kim), Howard X is more optimistic than others. "I think the two leaders will sit down and they're going to have a great time, because really they have the same personality," he said last month, as quoted by Reuters. "They are going to be best friends right after this meeting."
Think your friends would be interested? Share this story!
You can share this story on social media: