Russian figure skating sensation Trusova pulls off stunning combo never seen before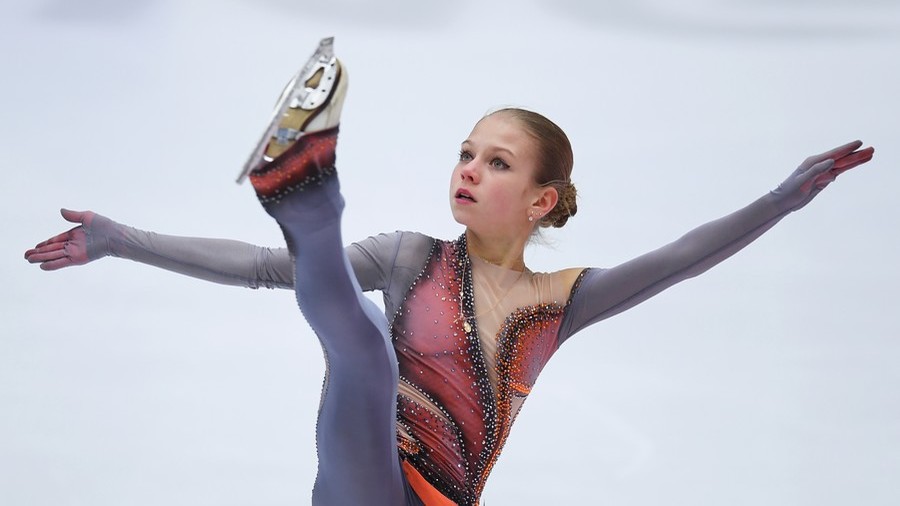 World junior champion Alexandra Trusova has landed a unique jumping combination during training, nailing an element which has never been seen before, even among male stars of the sport.
READ MORE: The quad generation: Russian teen stars out to oust Zagitova
The 14-year-old landed a quadruple Lutz in combination with a triple loop, reportedly becoming the first skater to ever execute the enormously difficult element on camera.
Footage of Trusova's feat was published on the athlete's Instagram page.
Last year the skater won all major events, including the Grand Prix final and World Championship, where she made history at the age of 13 by becoming the first female skater to perform two quads in a free program.
Next week the figure skating prodigy will compete in the Junior Grand Prix final, which is scheduled to take place in Vancouver, Canada from December 6 to 9.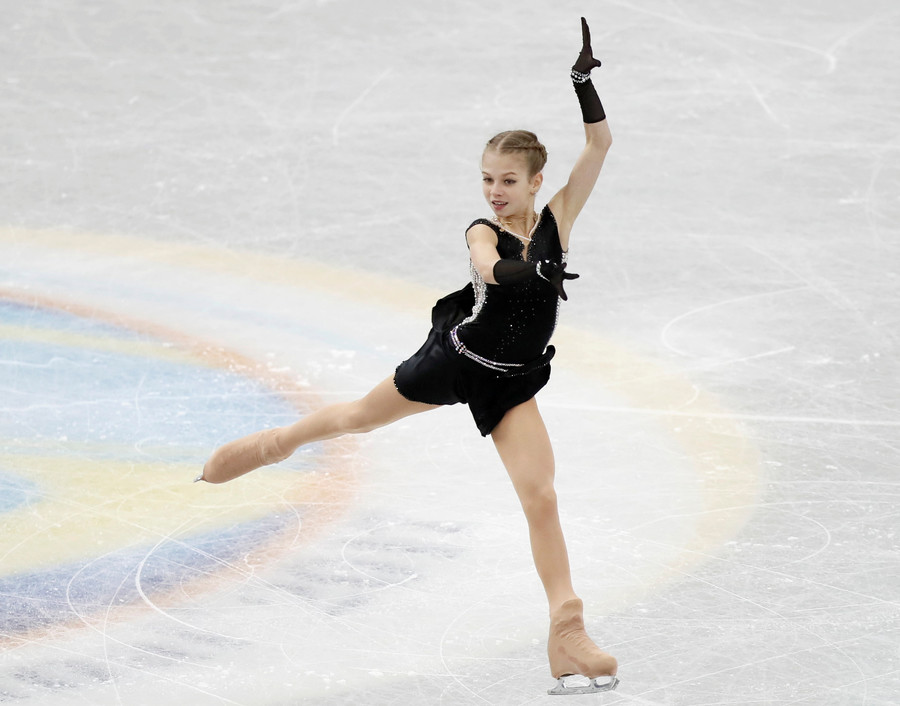 The talented student of Eteri Tutberidze is following in the footsteps of her more decorated senior compatriots, whom the renowned figure skating specialist guided to Olympic prominence.
At the 2014 Olympics in Sochi, Tutberidze's star Yulia Lipnitskaya made a splash, producing a stunning performance in the newly-introduced team event and helping Russia to grab gold in the discipline.
READ MORE: Russian 14yo figure skater includes men's elements in routine (VIDEO)
Four years later another figure skating sensation, Alina Zagitova, took the coveted Olympic title at the 2018 PyeongChang games.
You can share this story on social media: