The quad generation: Russian teen stars out to oust Zagitova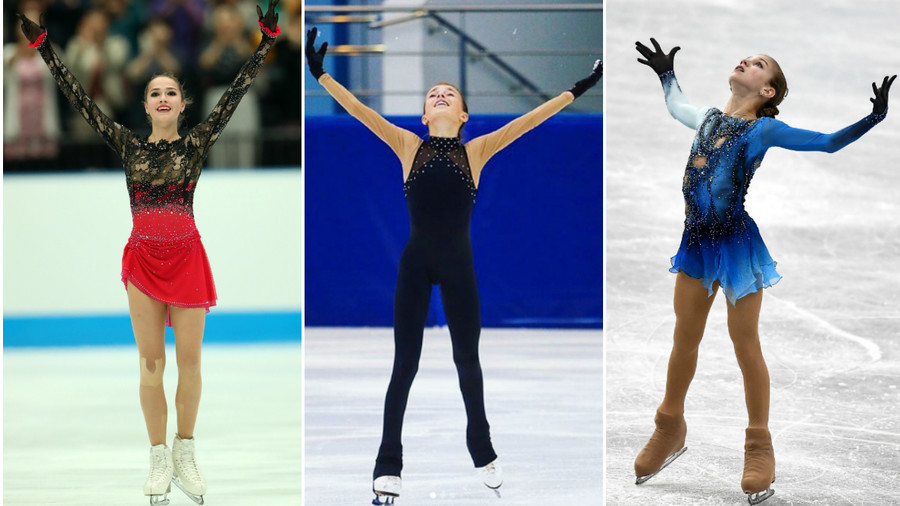 Teenage Russian figure skaters continue to win plaudits for their stunning performances at junior level, signaling they could be set to dethrone established stars Alina Zagitova and Evgenia Medvedeva.
READ MORE: Unstoppable Zagitova sets another world record at season-opener in Germany
Russia's dominance in ladies figure skating has been unquestionable in recent years, with national athletes claiming dominant victories at all the major starts, including the World Championships and Olympics.
Reigning Olympic champion Zagitova has already broken several world records, establishing herself as a trend-setter in the new post-Olympic season.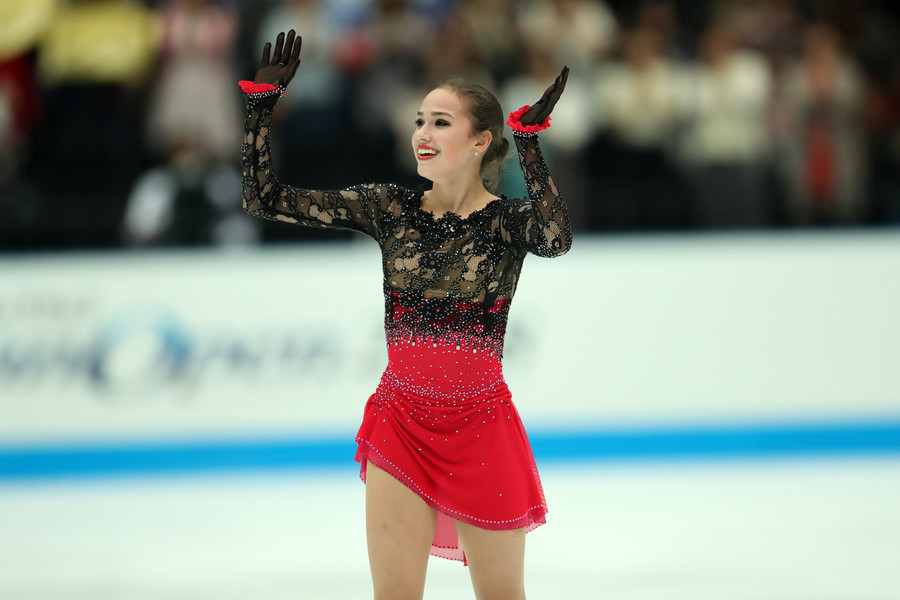 However, her leading position could be under threat sooner than people think, with the arrival of two junior skaters Alexandra Trusova and Anna Sherbakova who are not yet eligible to compete in senior events.
On Saturday, Sherbakova set a new unofficial world record, becoming the first skater to land two quadruple lutz jumps in the free program. The 14-year-old received 159.43 points for her unique routine, beating Zagitova's current record by almost three-hundredths of a point.
However, the record - which was posted at a local competition in Russia - will not be recognized by the International Skating Union (ISU), which only approves results displayed at international events.
Earlier this year, another rising Russian star, Trusova, made a splash at her season-opening event in Lithuania, becoming the first female skater to perform a quadruple Lutz, an element which was earlier only performed by men.
Both youngsters have been touted as taking ladies figure skating to a whole new level, and will be eligible to compete at the 2022 Olympics in China, likely setting up a mouth-watering match-up with present-day queens Zagitova and Medvedeva. With only three spots on the national team, competition will be fierce.
Prominent male Russian figure skater Evgeni Plushenko said that Zagitova will need to add a quad to her program if she wants to withstand competition from the new generation of skaters.
READ MORE: World record holder Zagitova blames post-Olympic events for poor performance at worlds (PHOTOS)
It remains to be seen whether Medvedeva and Zagitova will attempt to land the immensely challenging jumps, but their fellow youngsters have made it clear that quads are the new trend that all potential champions will need to follow.
You can share this story on social media: