'I felt too uncomfortable to celebrate in front of Medvedeva' – Zagitova on Olympic triumph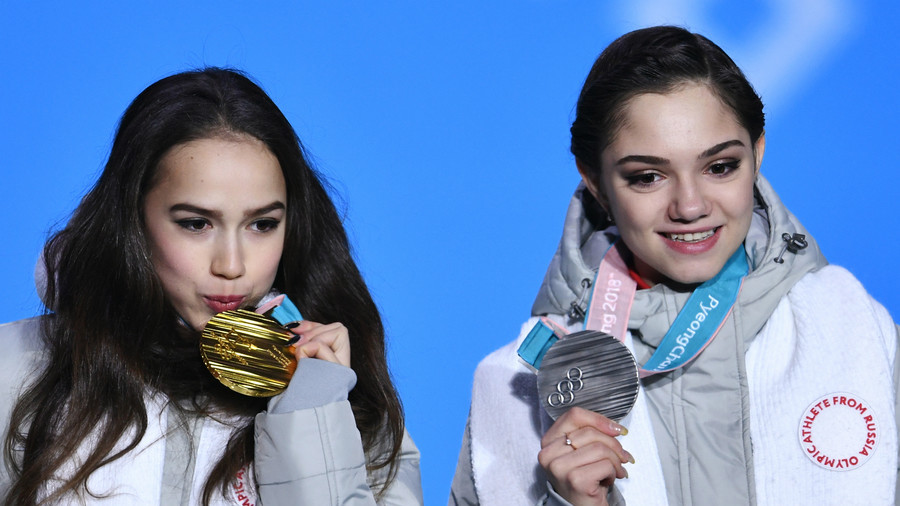 Russian figure skater Alina Zagitova has revealed she felt uncomfortable celebrating her Olympic gold medal win in front of teammate Evgenia Medvedeva, who she beat into second place in PyeongChang.
Zagitova claimed gold in South Korea at the age of 15, leaving behind her more-experienced training partner Medvedeva, who had been tipped by many to clinch the Olympic title.
READ MORE: Russian teen figure skating sensation Trusova sets new world record
Zagitova was the sole skater in the competition to place all of her jumps in the second part of the program, and outscored Medvedeva by more than a point with her routine.
"We always attended press conferences together with Zhenya (Evgenia Medvedeva) and I felt shy to demonstrate my happiness because I saw how hard she worked. We were training in one group and I saw how hard she tried [to win gold]. But later at the award ceremony I became happy, realizing that I won the Olympic gold," Zagitova was quoted as saying by TASS.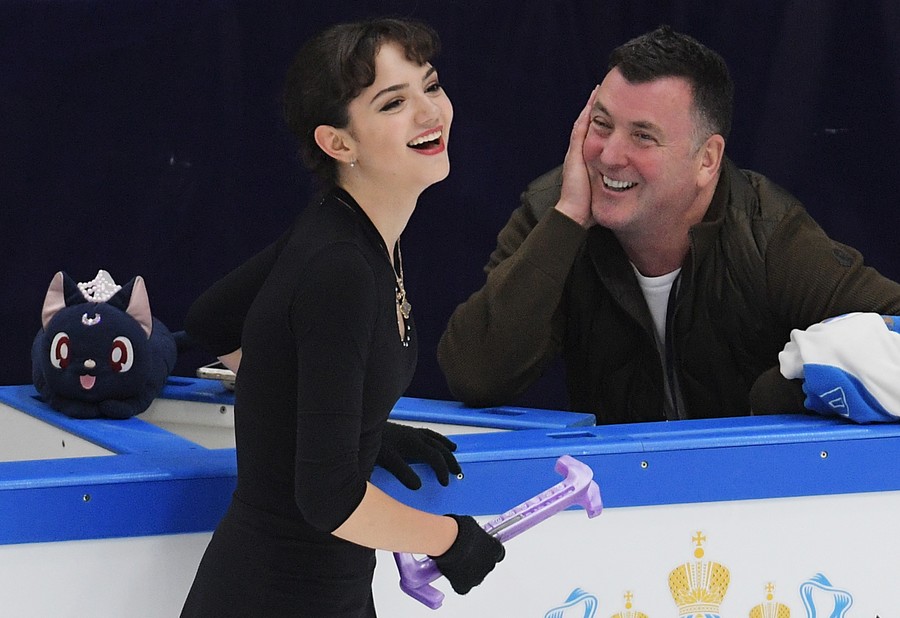 In May, Medvedeva parted ways with her long-time coach Eteri Tutberidze, sparking rumors that there was a rift between them after the skater's second-placed finish at the Winter Games.
Two-time world champion Medvedeva moved to Canada to train under renowned specialist Brian Orser, who guided Japanese skater Yuzuru Hanyu to two Olympic titles.
READ MORE: 'Medvedeva's titles tip of the iceberg' — Orser on upcoming work with Russian figure skating star
Medvedeva hasn't commented on the rumors of a row with her former coach, simply saying that she moved on to try something new and improve her skating with Orser.
Tutberidze, who appeared irritated by Medvedeva's move, said in spring that the skater had blamed her for the Olympic failure, regretting that Zagitova wasn't forced to spend one more year at junior level.