'Medvedeva's titles tip of the iceberg' — Orser on upcoming work with Russian figure skating star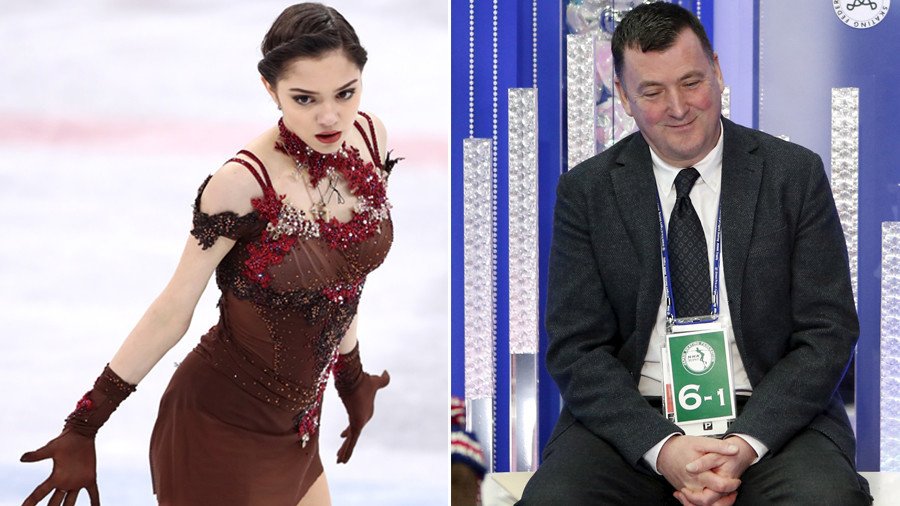 Canadian figure skating specialist Brian Orser, who will coach Russian star Evgenia Medvedeva, believes that the athlete hasn't yet unleashed her full potential adding that her titles "are the tip of the iceberg."
"Even though she has some amazing titles, I feel they are the tip of the iceberg, that there is so much more she can do," Orser was quoted as saying by Icenetwork.
Orser, a two-time Olympic silver medalist, decided to coach one of the world's most-talented female skaters after Medvedeva asked him to accept her in his training group.
The coach said he was "totally stunned" after receiving a text message from Medvedeva at the beginning of April in which she asked for a private meeting to discuss their possible cooperation.
They met on April 22 in Seoul, South Korea, where Medvedeva took part in a figure skating show "LG ThinQ Ice Fantasia," which Orser helped to organize.
"She told me, 'I want to make a change,''' Orser said. "She didn't really give me any reasons why.''
The renowned Canadian coach who guided a prominent South Korean athlete Yuna Kim to the 2010 Olympic title made parallels between the two skaters saying that Medvedeva "is a fierce competitor, very reliable and, like Yuna, very headstrong."
On Monday the 18-year-old skater officially announced the split with her long-time coach Eteri Tutberidze who had trained her since she was 7.
"I'm taking this step to use new opportunities and acquire new training techniques to represent Russia at the highest level possible," Medvedeva explained.
She was favorite to clinch the Olympic crown in PyeongChang but failed to win gold - most likely due to a leg injury, which she sustained in autumn, that hampered preparations for the 2018 Games.
READ MORE: Russian figure skating star Medvedeva makes debut as TV host
Medvedeva lost the Olympic crown to her teammate and training partner, 15-year-old Alina Zagitova, who beat her by more than a point.
Medvedeva and her mother will move to Canada in the middle of June to join Orser's Toronto-based training group which also includes the two-time world and Olympic champion Yuzuru Hanyu of Japan and Spanish Olympic bronze medalist Javier Fernández.
You can share this story on social media: