Russian figure skating star Medvedeva makes debut as TV host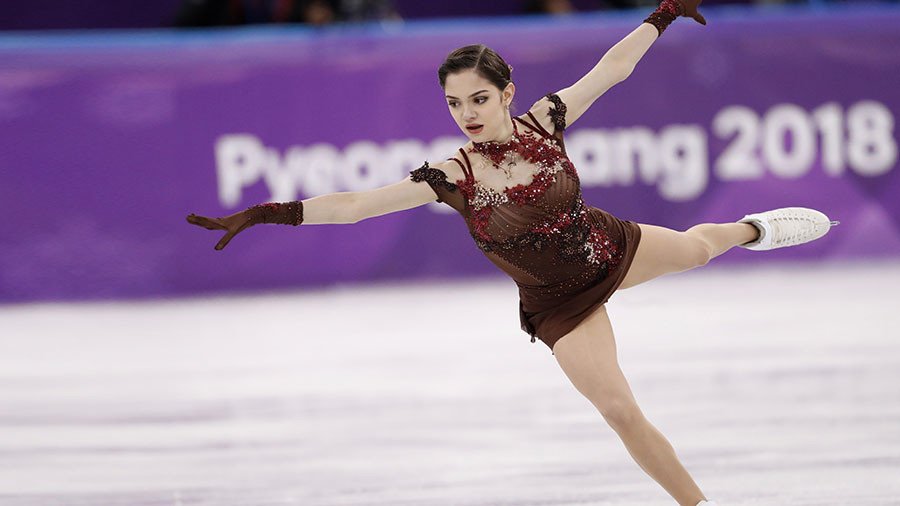 Two-time Olympic silver medalist Evgenia Medvedeva has made her debut as a presenter of a new figure skating TV show aired on Russian television.
Medvedeva debuted on Channel One's 'Ice Age – Kids' show on Sunday. She co-hosted the program together with 2002 Olympic champion Alexei Yagudin, who has anchored the 'Ice Age' shows since 2013.
'Ice Age' is the Russian equivalent of the American reality competition 'Skating with the stars,' which features performances by prominent figure skaters who have teamed up with celebrities. Every week the pair with the lowest scores from the judges and fewest number of viewer votes are eliminated from the show.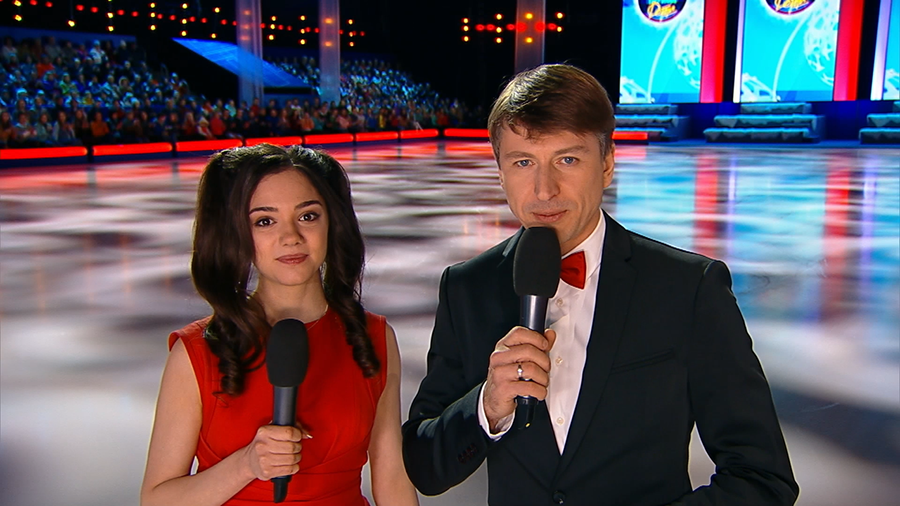 Medvedeva, who is taking a break from competition due to a leg injury, was invited to host the kids' version of the show. Children aged from four to 11 are allowed to take part in the competition, where four strict judges will pick their own teams through several talent search rounds.
READ MORE: Russian figure skater Medvedeva out of world champs due to recurring leg injury
The 2006 Olympic ice-dancing gold medalists Tatyana Navka and Roman Kostomarov will now be rivals on the ice, as they will form their own figure skating kids' teams during the show.
They will be accompanied by 2002 Olympic silver medalist Ilya Averbukh and two-time Olympic champion Maxim Trankov, who will also coach the future stars of Russian figure skating. The jury panel is chaired by legendary Russian coach Tatyana Tarasova, who gives expert advice and recommendations to the coaches.
READ MORE:'They know who I am & who I represent' - Russian Olympic figure skater Medvedeva to RT
Two-time world champion Medvedeva, 18, takes short interviews with the show participants following their performances on the ice. Dealing with young skaters turned out to be not an easy task for the world and European champion, as sometimes she is forced to act as a child psychologist while trying to console the less successful participants.
"Oh please, don't be upset ," Medvedeva said in an attempt to calm down one tearful girl.
"Everyone can lose, believe me I know what it feels like. These defeats will make you only stronger."
"Honey, can I hug you? I'm crying together with you," she said to Misha, a young boy who dreams of becoming an Olympic champion.
"Why are you crying? You will have more performances and more TV shows! Please rely on your passion to win and you will achieve your goals."
The Russian skater was forced to skip the post-Olympic World Championship in Italy due to a recurring leg injury she sustained several months before the PyeongChang Winter games.
Doctors recommended that Medvedeva restrict pressure on her leg, and the recovery process will reportedly take from four to eight weeks.
At the 2018 Winter Games in South Korea she won silver together with her counterparts in the team event, and finished second in the ladies skating, losing to her training partner Alina Zagitova, 15, who claimed the coveted Olympic crown.
You can share this story on social media: